Kourtney Kardashian Flaunts Post-Pregnancy Figure, Redefines 'Mom Bod'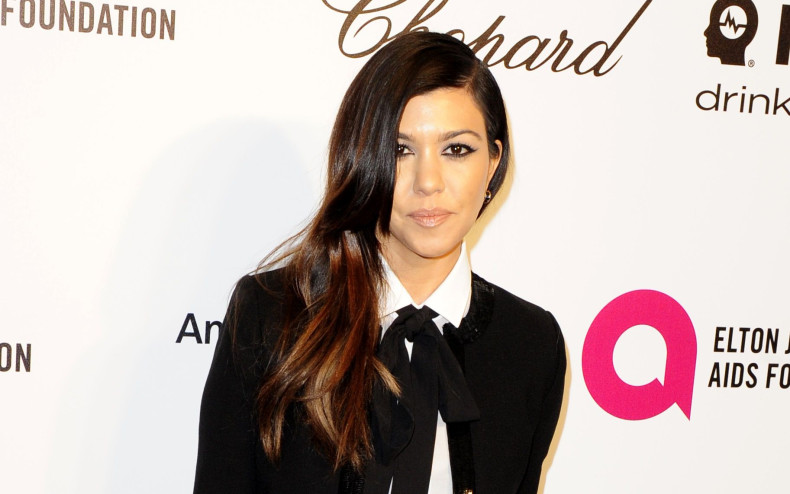 Kourtney Kardashian doesn't seem to be struggling so much with baby weight. Apart from looking good enough to pose nude just weeks before giving birth, Kourtney has lost 35 pounds since her third baby was born in December. Just six months later, she's already flaunting her definition of a "mom bod."
A mom bod doesn't have to be defined by extra weight, stretch marks and sagging skin. Reality star Kourtney has proven this by showing off her sexy body after having three kids. The Daily Mail shared photos of the petite star, who was spotted out and about Tuesday. She was seen wearing a sexy cutout jumpsuit that showed off her svelte frame. She completed the look with a cute clutch and Stella McCartney elevator shoes.
The hard-working business mogul was spotted visiting the West Hollywood branch of the family's DASH boutique. The report states that Kourtney was able to lose 35 pounds since giving birth to her son Reign Aston Disick. He was born Dec. 14 and is the latest addition to the Kardashian-Disick brood. Kourtney and her partner Scott also have 5-year-old Mason and 2-year-old Penelope.
What's Kourtney's secret? Apart from maintaining a reasonable weight while she was pregnant, through healthful eating and exercise, Kourtney jumped right back into a fitness routine after giving birth. She has constantly been posting workout photos on her Instagram site and has also been gushing about detoxing with a special tea.
The members of the Kardashian-Jenner clan are constantly hounded by paparazzi. This leads to constant scrutiny of their appearance and weight. The mom of three appears to be taking it all in stride and is proving that a good fitness routine and healthy diet are all that she needs.
Her sister Kim, who is currently pregnant with her second child, is also watching her weight. After several health complications during her first pregnancy, Kim has reportedly hired a nutritionist to keep her weight in check and to help prevent the development of preeclampsia. She developed the dangerous condition before and she's being more cautious this time around.
© Copyright IBTimes 2022. All rights reserved.