'Krypton' Spoilers: Daron-Vex Offers Service To Brainiac-Infected Voice Of Rao [VIDEOS]
Daron-Vex finds a way to save himself from the consequences of the failed coup against the Voice of Rao in tonight's episode of "Krypton."
According to the synopsis for Season 1, episode 7 of the Syfy series, Daron (Elliot Cowan) punishes the conspirators that were responsible for the murder attempt against the Voice of Rao (Blake Ritson).
Though Daron himself was one of the conspirators, Kandor's chief of magistrate double-crosses his fellow mutineers in order to save himself.
In a sneak peek from the episode, Daron offers to serve the Brainiac-infected Voice of Rao after finding out that both of them have the same vision for Kandor.
"I will lead this city into a glorious near future [with] the way of life preserved for all of eternity," Brainiac's sentry says of his plan for Kandor.
"Then you and I have the same goals, the same vision. Let me serve you," Daron replies.
To test Daron's newfound loyalty, Brainiac's sentry asks who were behind the failed coup. Daron admits that he was one of the conspirators, adding that Jayna-Zod (Ann Ogbomo) and five members of the Supreme Council were also involved.
When asked why they wanted to kill the Voice of Rao, Daron calls Rao an "ignorant zealot," and goes on to reveal why he isn't a follower of Raoism. "My parents worshipped the goddess of ice Cythonna," Daron says. "After the Cataclysm, all religions except Raoism were … unofficially tolerated and the Voice of Rao was anointed," he continues. "He [then] initiated the Great Purge and those who did not convert were killed and disappeared, and my parents were furious."
After hearing Daron's thoughts about the Raoism, the Brainiac-infected Voice of Rao asks him what he plans to do with the conspirators. "They must be publicly executed, all of them," Daron says. "A message must be sent [as] the people will expect it."
Before Daron can walk out of the room, Brainiac's sentry asks him one last time if he has given him all the names of the conspirators. When Daron confesses that his daughter Nyssa-Vex (Wallis Day) was also part of the coup, the Brainiac-infected Voice of Rao says that she must also be executed. Daron quickly asks to handle the matter about his daughter on his own, and surprisingly, Brainiac's sentry agrees.
While it's unclear how the conspirators will try to protect themselves from Daron's deadly plan, Seg (Cameron Cuffe) appears to be referring to Daron when Superman's grandfather says in the trailer for the episode that the "entire city will rise and stand against him."
Elsewhere in the episode, Lyta-Zod (Georgina Campbell) and Dev-Em (Aaron Pierre) embark on a search mission when Jayna goes missing.
"Krypton" Season 1, episode 7, titled "Transformation," airs on Wednesday, May 2 at 10 p.m. EDT on Syfy.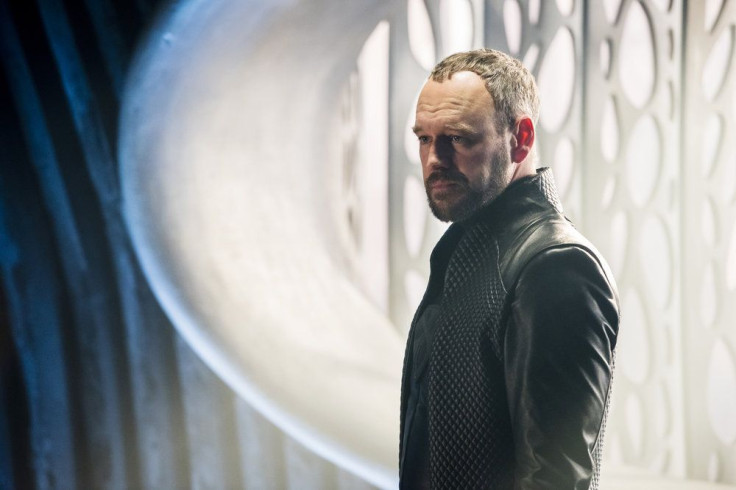 © Copyright IBTimes 2023. All rights reserved.
FOLLOW MORE IBT NEWS ON THE BELOW CHANNELS