Kylie Jenner And Travis Scott Are 'Like Best Friends' When It Comes To Co-Parenting
Kylie Jenner and Travis Scott are in a good place when it comes to co-parenting their 2-year-old daughter, Stormi Webster.
In her recent cover of Harper's Bazaar, the 22-year-old beauty icon opened up about her current relationship with her rapper ex-boyfriend.
"We have such a great relationship," Kylie said. "We're like best friends. We both love Stormi and want what's best for her. We stay connected and coordinated."
The two recently gave their daughter an extravagant "StormiWorld"-themed birthday party. Its concept was a follow up of her first birthday party, which was inspired by her father's last album, "Astroworld."
Kylie said she uses both of her parents' involvement in her life as a reference for her own family. "I think about [my parents] in situations with Stormi, what they would do," she added. "They were very hands-on with me, and I want the same for Stormi."
The Kylie Cosmetics creator highlighted how involved her father, Caitlyn Jenner, was in her life. "My dad was the best growing up," she recalled. "Never missed a sports game. Took us to school every day, and our school was like 45 minutes from our house."
Furthermore, Kylie acknowledged that because Stormi has two famous parents the attention her daughter receives can get hectic. However, she thinks it would be a little too much trouble to try and constantly hide her from that side of their life.
"I think about it a lot because the world is just so crazy now," Kylie explained in the issue. "Exposing her to all of the negativity that comes with the Internet, I think about that too. I'm just trying my best, even though she's still little, to remind her how blessed we are and that this isn't normal, the way we live. It's just our life. People want to take pictures. I think she would feel differently if I was always covering her face like, 'Don't look!'"
Despite these challenges, the young mom is open to having more children in the future. As ET reports, Kylie revealed in a recent YouTube video that she wants four kids like her 39-year-old sister, Kim Kardashian West.
"My friends all pressure me about it," she told Harper's Bazaar. "They love Stormi. I definitely feel pressure to give her a sibling, but there's no plan."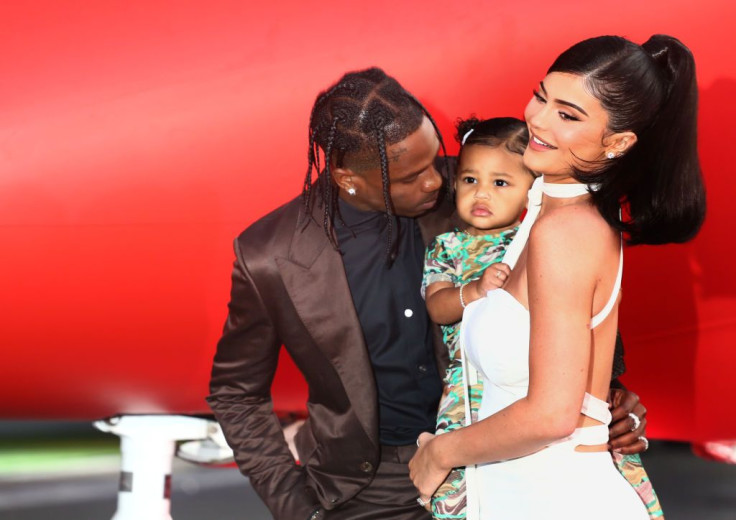 © Copyright IBTimes 2023. All rights reserved.