Kylie Jenner Weight: How Does She Maintain Figure Without Diet And Exercise?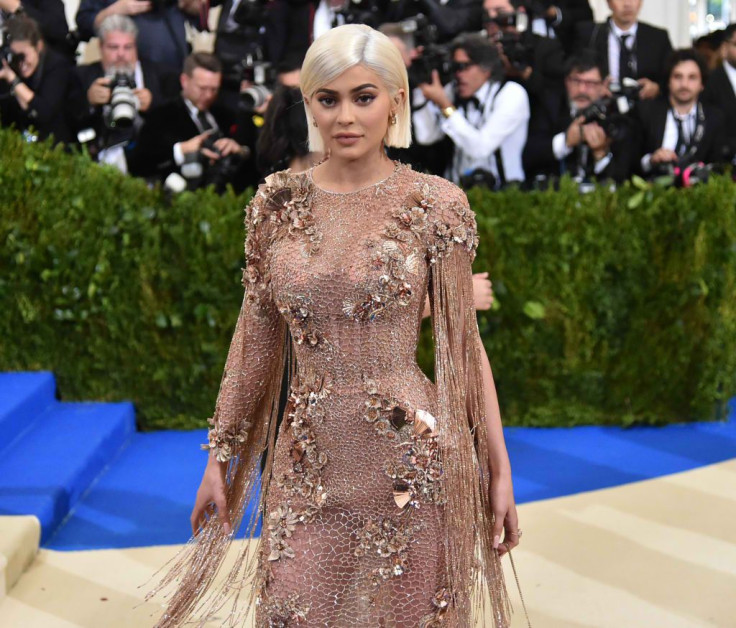 There will always be girls who are the envy of all of their friends because they stay slim even though they have a big appetite, and "Life of Kylie" star Kylie Jenner seems to be one of them.
She recently stepped out on Los Angeles while filming her docu-series wearing a pair of black P.E Nation biking shorts and a sports bra, according to E! News. The reality star and lip kit mogul appeared slimmer with toned abs and legs. With this new look, people are wondering what Jenner is doing to stay in such great shape. The answer, of course, will leave a lot of people jealous since Jenner's great shape is the result of doing nothing.
READ: Tyga, Kylie Jenner totally over? Reality star, Travis Scott now an exclusive couple
She recently admitted on Snapchat that she hates exercising, and she indulges most of the time, often eating french fries, burgers and even bacon. However, she also discovered recently that she's actually lactose intolerant, so she was forced to change her diet.
"I just became lactose intolerant like, this year. And I love like, cheese and everything so I'm so mad but, I dunno, I just, it was my year to eat bad. I was like, while I'm young, I might as well. I didn't care about a diet or anything. But now, this last month, I've been working on it just for health reasons only," she said.
Meanwhile, even her sister Khloe confessed on her app last year that her slim figure is not the result of spending endless hours in the gym. "Kylie doesn't really work out," Khloe wrote. "She did come with Kourt and me one time, when Don was training us. Don does four quarters in each session, and Kylie only stayed for one quarter."
However, Jenner considers Khloe as her "inspiration" when it comes to losing weight. Khloe is a huge gym buff, but she truly lost weight after discovering something new about her body. "She actually found out, which is interesting—I don't know if she wants me to tell people this, that she was allergic to coconut oil and she was cooking everything with coconut oil," said Jenner. "So then she stopped that and then she like, lost all the water weight. She she's doing really great."
Meanwhile, critics would always be quick to point out that the Kardashians and Jenners all stay beautiful and fit because they have all gone under the knife, but Jenner was quick to defend herself in this case. She said people should never underestimate the power of good lighting, a good angle and make-up. "I swear there are things you can do to work on problem areas without having to think about plastic surgery," she wrote on her app earlier, adding that "contouring has changed my life!"
Jenner also denied the allegations that she had her breasts enlarged, and she simply attributed their size to weight gain. "No, people - I haven't gotten breast implants," she wrote. "Everyone is obsessed with that. Truth is, as I've gotten older, I've gained 15 pounds and my body has changed; I've definitely filled out."
© Copyright IBTimes 2023. All rights reserved.