Lacey Chabert Defends Hallmark Channel Following Candace Cameron Bure's Criticism
Lacey Chabert has a lot of great things to say about Hallmark Channel where she sees more creative freedom, in contrast with how Candace Cameron Bure described the network.
Chabert sat for an interview with Vulture, during which she was asked about her thoughts on the "change of leadership" in Hallmark Channel, which Bure previously cited as the reason why it was "a completely different network" when she first started.
"Any shift I've felt has been embracing our creative ideas," The "Party of Five" alum told the publication. "And it's my responsibility to the audience who continue to tune into my movies that I give the best I have to offer. That's always my mission."
"I'll never abandon what Hallmark means for me, which is that everything is centered around the heart. I don't think there are any plans for that to change anytime soon. I'm able to be more of who I am here than possibly anywhere else I've worked," she added.
Chabert also discussed how the network's vision aligned with what she wanted to do, saying, "Look, I'm an actress, and I want to be as versatile as possible. I started in the theater. I did 'Les Misérables' on Broadway, commercials, 'All My Children.' I love working. I enjoy playing different types of characters, don't get me wrong. Just look at 'Mean Girls.' Gretchen is such a huge part of my work. But with Hallmark, I play characters that are more like who I am in real life than anywhere else. My values are my faith and my family, and I get to portray that."
Bure made headlines in November when she talked about why she left Hallmark Channel, where she starred in a total of 10 Christmas films in a span of 13 years, for an executive role at Great American Media.
"My heart wants to tell stories that have more meaning and purpose and depth behind them," she told the Wall Street Journal at the time. "I knew that the people behind Great American Family were Christians that love the Lord and wanted to promote faith programming and good family entertainment."
It was in the same interview that Bure said Hallmark Channel has become "a completely different network than when I started because of the change of leadership...I think that Great American Family will keep traditional marriage at the core."
Bure's comments sparked a flurry of backlash from fellow celebrities including Jojo Siwa, who said, "You not liking gay marriage, do your thing, girl. You being religious, do your thing, girl. Of course, I would want everybody to do what they want to do. But to purposely exclude someone because of who they love, that's sh---y."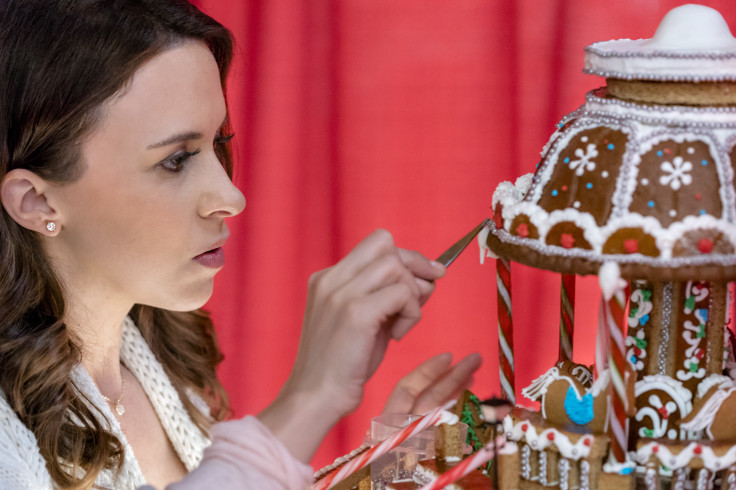 © Copyright IBTimes 2023. All rights reserved.