Lady Gaga Tweets Glowing Review Of Lindsay Lohan In 'Liz & Dick'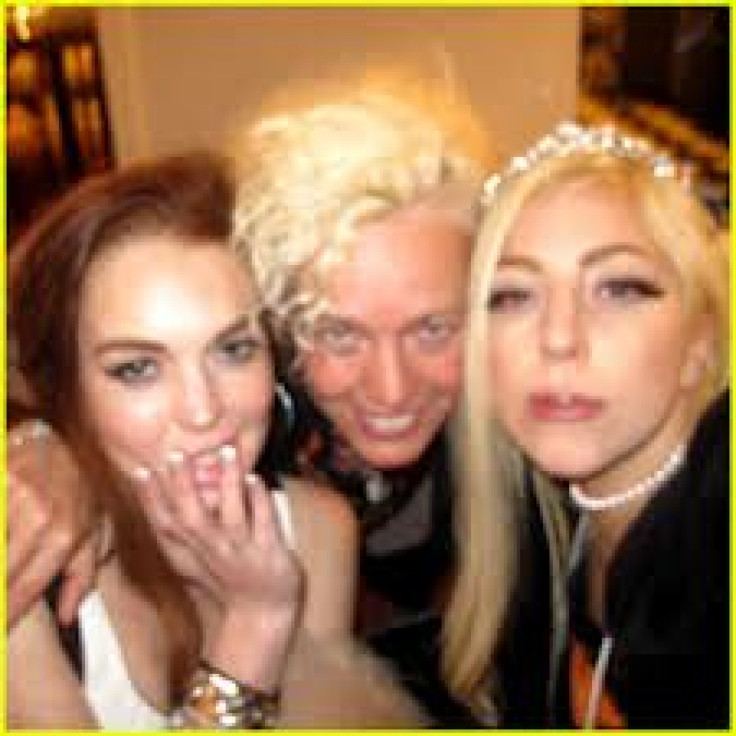 Apart from the many negative reviews of Lindsay Lohan's performance as Elizabeth Taylor in the Lifetime TV biopic "Liz & Dick," the actress received at least one accolade, from fellow controversy queen Lady Gaga.
Gaga took to Twitter on Monday to congratulate Lohan on her film and encourage her not to pay attention to the negativity she is receiving.
"You did a beautiful job on Liz & Dick, Let no one bring u down, Liz didn't, they always try to knock the greats down a few pegs," she tweeted.
Lindsay graciously tweeted in response: "Thank you so much, you are such an incredible force and that means the world to me. Love and hugs hope to see you soon bella."
The Daily Mail notes that Lady Gaga was not in country at the time "Liz & Dick" premiered Sunday night on the Lifetime channel, as she was in Paraguay preparing for her concert on Monday night. However, the news source notes that the singer may have been able to download it and find time to watch the one-and-a-half hour film in her busy schedule.
Perhaps, since the two stars are friends, Lohan could have advanced Gaga a copy.
The two became friends in July after they both attended a slumber party at the Chateau Marmont in Hollywood, Calif., according to the Huffington Post.
A source told E! Online that Lohan and Gaga are very close.
"[They] have become good friends, they talk and text all the time," the source said.
Lohan will reportedly star in a music video for a song on Gaga's upcoming album, ARTPOP.
The actress, who has been attempting to revive her career, will next star in the psychosexual thriller "The Canyons" alongside adult film actor James Deen.
© Copyright IBTimes 2023. All rights reserved.