Lakers News: Kobe Bryant Shouldn't Go Out Like This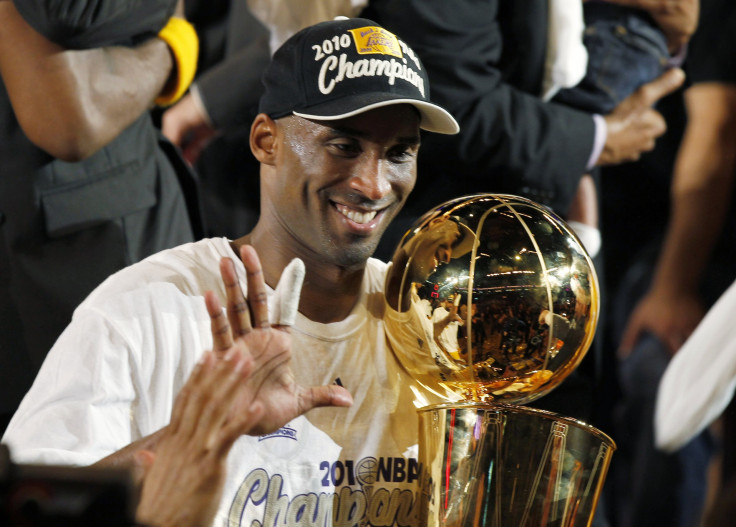 It was of little surprise that legendary guard Kobe Bryant, who has five chamionships to his credit and is the No. 3 all-time leading scorer, is so disenchanted about the upcoming 2015-2016 season that he opted to not reach out to three recently signed veteran teammates.
It's not surprising because the vacationing Bryant, who will be playing in the final year of his contract with the Los Angeles Lakers, is fully aware that Brandon Bass, Roy Hibbert and Lou Williams are not the sufficient reinforcements needed to help Bryant lift another Larry O'Brien Trophy and match his idol Michael Jordan in championships. It certainly didn't strike forthright pundit Charles Barkley that the ultracompetitive Bryant displayed reticence about the trio's arrival, prior to their introductory press conference on Wednesday.
"Do I think it's unusual? No. Kobe is a loner," Barkley told ESPN's "Mike & Mike" on Thursday. "He's obviously one of the 10 greatest basketball players ever, and he's always treated me with respect. But he's a loner. He's got a one-track mind as far as basketball goes, and I don't think he's the type of guy -- doesn't make him a bad guy -- who's gonna reach out to guys like that. He will see them in training camp."
Had the Lakers signed LaMarcus Aldridge, Marc Gasol and Rajon Rondo, Bryant would have not only called, he would have been at the press conference to pose in a picture with them. He would also be wearing his widest grin since June 2010 when the Lakers knocked off the Boston Celtics in Game 7 at Staples Center.
Bass, Hibbert and Williams are part of a consortium that general manager Mitch Kupchak and executive Jim Buss put together to complement the Lakers' youth movement of D'Angelo Russell, Julius Randle and Jordan Clarkson, among others. While the mostly sound strategy was the best that Kupchak and Buss could do under the realities of the deep Western Conference and the justifiable presumption that the Lakers are more than a year away from contending for a title, it's probably of little consolation to Bryant. Entering his 20th season, Bryant almost certainly doesn't harbor false illusions that the Lakers can unseat the defending champion Golden State Warriors or the heavily favored San Antonio Spurs, and knows the clock is ticking before his body tells him that he can't keep up its former pace.
Some have argued that time has already come. By playing a total of just 41 games in the past two seasons, Bryant, who turns 37 next month, seems to have taken a back seat to not just LeBron James and Kevin Durant, but burgeoning superstars Stephen Curry, James Harden and Anthony Davis. But discounting Bryant might be premature, especially when taking into account the 2012-2013 season, when at age 34, Bryant finished fourth in minutes played (3,013) and third in scoring (27.3 points per game). With the Lakers clearly waving the white flag in 2013-2014 and 2014-2015, there was minimal incentive for Bryant to rush back to the court from injury and risk the Lakers losing out on a high draft pick when they were so obviously destined for the lottery.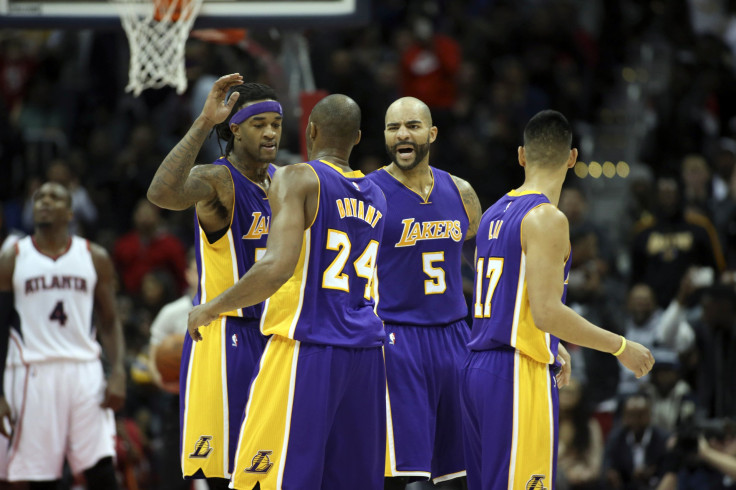 The 2015-2016 season could be another dismal misadventure for Bryant and the Lakers. Should many things go right with the current personnel, the Lakers can at best hope for a playoff berth, but a meaningful run in the playoffs remains a distinct longshot. At worst, things can end on a very sour note. By the middle of April, Bryant could realistically stand at half court of Staples Center, waving his final good-bye to a sellout crowd who saved their most spirited ovation for their hero's retirement, as the Lakers close the curtain on yet another season of falling several games behind the No. 8 seed.
However, there may be a lifeline for the Black Mamba to extend his legacy, should he choose to accept it. He can acknowledge that the upcoming season is a work in progress for bigger things in 2016-2017, and sign a short-term deal to take on the role of "savvy veteran" with this new group, while also providing Kupchak the salary-cap space to add a free agent. Superstar free agents like James and Durant are almost certain to overlook the Lakers, but DeMar DeRozan, Mike Conley, Al Jefferson and Chandler Parsons might consider a move to Los Angeles. Signing one of those players won't shift the balance of power to the Lakers, but should they land two it could provide a substantial boost.
Bryant could also hold out hope that a disgruntled star requests a trade, with the player's team willing to accept what the Lakers have to offer. It happened when Pau Gasol nudged Memphis Grizzlies management to deal him in 2008, and general manager Chris Wallace found no other takers other than the Lakers. The one-sided deal, which included the highly disappointing Kwame Brown and his expiring contact, irritated taciturn Spurs head coach Gregg Popovich so much, that he half-seriously suggested that "there should be a trade committee that can scratch all trades that make no sense."
Lightning never strikes twice is a prevailing idiom, but it doesn't always apply in sports. The Lakers have plenty of cap space to take on a hefty contract, and can offer future draft picks and perhaps Nick Young and others to land a star from a team seeking to shed payroll.
But there is a broader point to Bryant's last stand. If Bryant wants to go out like a true champion, he can silence his often vocal detractors who have branded him selfish on the court, and a polarizing figure off of it, by accepting less money and ending his career with one last push for a title. It would also be a goodwill gesture to the Lakers ownership, who rewarded him with a contract extension in Nov. 2013 for two-years, $48.5 million. The Lakers would almost certainly face plenty of challenges in 2016-2017, but at least Bryant, who could still be an effective scorer even at age 38, would go out in the playoffs giving it all he's got, rather than in the regular season on a possible sub-.500 team.
It would allow Bryant to bow out the way he has always wanted to be remembered: as a true competitor.
That competitive mindset was on full display when he was a guest on "Jimmy Kimmel Live" in February. Kimmel showed Bryant a video clip of his Lakers teammates' exuberant celebration after snapping an eight-game losing streak to the similarly downtrodden Celtics at Staples Center. As the studio audience laughed at the Lakers on-camera clowning, and with Kimmel chuckling, he asked then-inactive Bryant, "Now, would that happen if you were there? Would there be a celebration?"
There was no smile from Bryant, rather an expression of frustration and disgust so thinly veiled that it elicited an eruption from the audience. There might be more expressions like that from Bryant in the upcoming season.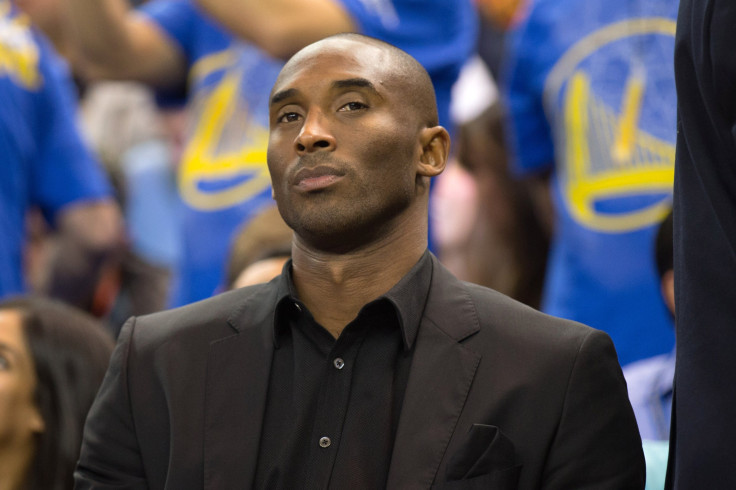 Are those the type of emotions Bryant is willing to endure in his final season? Sure, the Lakers have rid themselves of some of the toxic elements of last season, and can expect a more serious-minded team next season. But Bryant might want to think about another Laker great before he calls it a career.
Kareem Abdul-Jabbar also spent 20 seasons in the NBA, and his final season ended with a trip to the NBA Finals in 1989 after the Lakers steamrolled the West in the playoffs with an 11-0 record and 57 wins in the regular season. In that season, Abdul-Jabbar, who at age 42 had six NBA championships and three NCAA championships on his resume, received standing ovations on the road, and all while the Lakers were chasing a coveted "three-peat."
That scenario would be ideal for Bryant, or any player for that matter, but it's not reality. However, Bryant can, at the very least, hang up his high tops with pride in his 21st season, with the Lakers striving for a championship. The alternative is much less appealing.
For a player who dazzled the NBA with not just 360-degree dunks and an 81-point game, but also perhaps the greatest individual display of championship drive since Jordan, the lasting image of "the loner" staring blankly in disbelief as some immature teammates celebrate meaningless victories is an undeserving way to end a memorable career.
© Copyright IBTimes 2023. All rights reserved.