Lakers News: LeBron James 'Disappointed' Kyrie Irving Traded To Mavericks, Not LA
It's no secret that LeBron James wanted the Los Angeles Lakers to trade for Kyrie Irving. The Lakers pursued the point guard, but it was the Dallas Mavericks that ended up acquiring Irving from the Brooklyn Nets.
James and Irving reached the NBA Finals in all three of their seasons as teammates with the Cleveland Cavaliers. James was named the Finals MVP when the two stars won a championship in 2016, and he had been hoping to be reunited with Irving for a 2023 playoff run.
"Definitely disappointed," James told ESPN when asked about Irving being traded to the Mavericks instead of the Lakers. "I can't sit here and say I'm not disappointed on not being able to land such a talent. Someone I had great chemistry with and know I got great chemistry with on the floor that can help you win championships."
Shortly after it was reported that the Mavericks traded for Irving, James tweeted "Maybe It's Me."
The Lakers reportedly offered the Nets Russell Westbrook and first-round draft picks in 2027 and 2029 in exchange for Irving. Brooklyn preferred Dallas' trade package that included Spencer Dinwiddie and Dorian Finney-Smith because it gives the Nets a better chance to build a championship-caliber roster around Kevin Durant.
There have been rumors since the summer that the Lakers might trade for Irving. Los Angeles and Brooklyn couldn't come to an agreement in June when Irving threatened to opt-out of the final year of his contract. It's still possible that James and Irving could reunite in the offseason if the newest Mavericks' guard chooses to sign with Los Angeles in free agency.
It would be surprising for the Lakers to contend for a title without making a trade before Thursday's deadline. Los Angeles is out of the latest playoff picture. The Lakers are the No. 13 seed in the West and two games out of the final spot for the play-in tournament.
The Lakers could still use their future first-round picks to acquire an All-Star caliber player within the next few days.
James is still one of the best players in the league. On the verge of breaking Kareem Abdul-Jabbar's all-time scoring record, James is averaging 30.8 points, 8.5 rebounds and 7.1 assists per game.
Anthony Davis is putting up averages of 27.0 points, 12.0 rebounds, 2.6 assists and 2.0 blocks. The Lakers are 3-2 since Davis returned from a foot injury that cost him six weeks off playing time.
Rui Hachimura was sent to the Lakers on Jan. 23 in the first trade of note that was made during the season.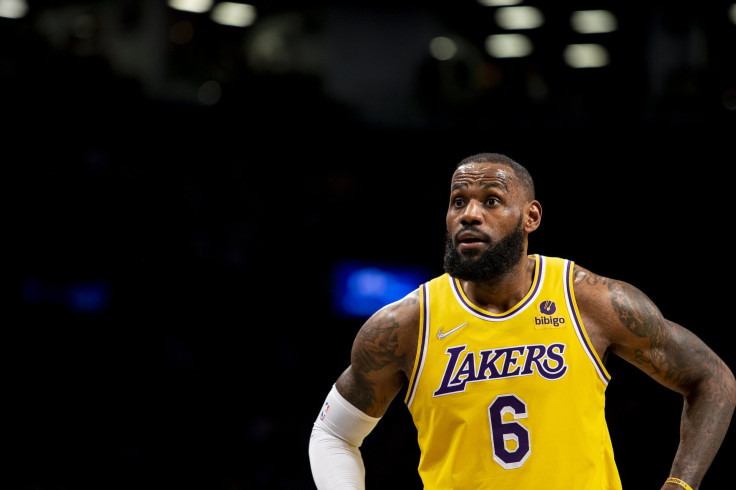 © Copyright IBTimes 2023. All rights reserved.