Lakers Playoffs Prediction: Can L.A. Make The Postseason Over Utah?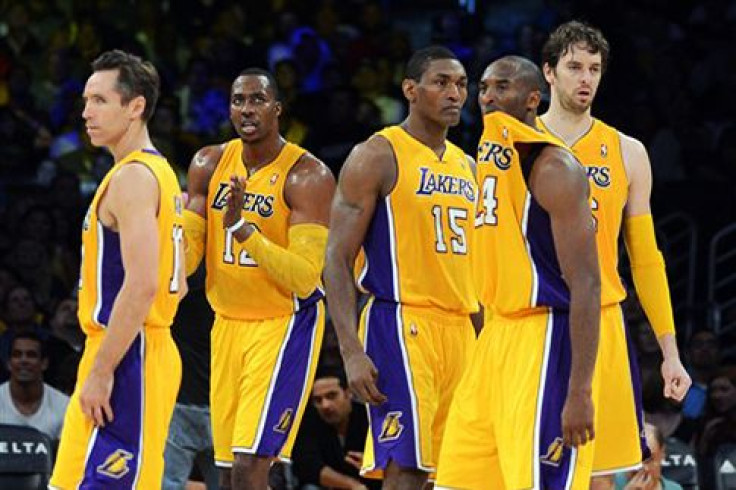 The Los Angeles Lakers, who entered the season as a favorite to go to the NBA Finals, continue to be in a tight battle for the final playoff spot in the Western Conference.
The Lakers are tied with the Utah Jazz, as both teams are 39-36 through the first five months of the 2012-2013 NBA season. The Jazz hold the tiebreaker, having won two of the three meetings between the two clubs, so if the two clubs finish with the same record, Utah will advance.
Both teams have seven games remaining on their schedule. Which one has a better chance of claiming the eighth seed?
The Lakers have a tough schedule down the stretch. Their final seven games include five against playoff teams. L.A. will face the Memphis Grizzlies, Los Angeles Clippers, Golden State Warriors, San Antonio Spurs and Houston Rockets.
Not only are those teams tough, but the Lakers have struggled against almost all of them. In 13 games this season games, L.A. is just 3-10 against those five opponents.
Utah's schedule isn't much easier. They are set to face four postseason teams in their final seven games. The Jazz will play the Oklahoma City Thunder, Denver Nuggets, Golden State Warriors and Memphis Grizzlies. They make up four of the top six seeds in the West.
The Lakers, however, have the advantage of staying close to home the rest of the way. They will have to leave Staples Center just one more time in the regular season when they face the Portland Trail Blazers. The Lakers are a completely different team at home, winning nine more games in front of their fans.
The Jazz are even worse on the road. The club has won 17 more games at home, where they have just three games remaining.
After a strong stretch of games after the All-Star Break, the Lakers have come back to earth. Kobe Bryant and Pau Gasol have just returned from injuries, and Dwight Howard has yet to play as consistently as he did in the past.
In their past five games, Utah has looked dominant, winning every contest by at least nine points. They may be rounding into form at the perfect time.
However, it would be hard to count out the Lakers. Bryant is still one of the best scorers in the NBA and the team's home schedule could play a major factor in whether or not they make the playoffs.
Prediction: Lakers make playoffs
© Copyright IBTimes 2023. All rights reserved.