Lakers Trade Rumors: 5 Best Players Linked To LA Before 2023 Deadline
The Los Angeles Lakers are running out of time to upgrade the roster before the NBA trade deadline. After failing to acquire Kyrie Irving, the Lakers have to look elsewhere for a player who can improve their chances of making the playoffs and going on a postseason run.
The Lakers have the assets to trade for at least one quality starter. Los Angeles' first-round draft picks in 2027 and 2029 would be the centerpiece of any significant trade. Russell Westbrook is expected to be included as salary filler if the Lakers are able to pull off a major deal during the season.
Who could the Lakers acquire? Here's a look at the best players that have been linked to the Lakers ahead of Thursday's deadline.
Fred VanVleet, Toronto Raptors
Among the All-Star caliber players who have been in trade rumors, VanVleet might have the best chance of getting moved. With a 25-30 record, the Raptors clearly aren't contenders. VanVleet can become a free agent in the summer. Toronto is expected to trade him instead of losing the guard for nothing this offseason.
There's been speculation that the Lakers might try to acquire both VanVleet and Gary Trent Jr. from Toronto. The guards could provide Los Angeles with the additional playmaking that it needs, along with Trent's prowess from 3-point range.
Mike Conley, Utah Jazz
Utah is expected to be a seller at the deadline, still focused on rebuilding its roster in the aftermath of the Rudy Gobert and Donovan Mitchell trade. Conley is an obvious trade candidate at 35 years old. The Jazz have had discussions about sending Conley and Malik Beasley to the Lakers in exchange for Russell Westbrook and Los Angeles' two future first-rounders, according to ESPN's Tim MacMahon.
The Lakers would have to decide if Conley is enough of an upgrade to part with their first-round picks. Conley is only two years removed from being an All-Star. The veteran's averages of 10.7 points on 40.8% shooting, however, are both the second-worst marks of his career.
Bogdan Bogdanovic, Atlanta Hawks
The Hawks have been one of the league's most disappointing teams over the last two seasons and could look to shape up the roster at the deadline. John Collins has seemingly been in trade rumors forever but never gets moved. Led by two guards who average close to 50 points per game combined, Atlanta could be comfortable sending Bogdanovic elsewhere.
Bogdanovic has been a consistent performer, when healthy, during his three years with the Hawks. The shooting guard is averaging 15.5 points on 44.4% shooting from the field and 39.2% shooting from 3-point range.
Bojan Bogdanovic, Detroit Pistons
The older Bogdanovic is probably a better fit for the Lakers, but he's less likely to be traded this season. The Detroit Pistons have signaled that they plan to keep the veteran unless a suitor meets their lofty asking price. With the Pistons headed for the draft lottery, yet again, it wouldn't be surprising if they give up Bojan Bogdanovic for a first-round pick without a promising young player also included in a deal.
At 33 years old, Bojan Bogdanovic is averaging a career-high 21.4 points per game on 48.9% field-goal shooting and 42% shooting from 3-point range. Putting another 20-point scorer next to LeBron James and Anthony Davis would make the Lakers a more dangerous team in the playoffs.
Terry Rozier, Charlotte Hornets
There were rumors last season that the Lakers could move Westbrook by sending him to Hornets for Rozier and Gordon Hayward. Los Angeles probably isn't willing to take on Hayward's contract, but Rozier has been a productive player. Rozier is averaging a career-high 21.8 points and 4.9 assists per game.
Rozier is expendable for Charlotte. Guard LaMelo Ball is the face of the franchise, and the Hornets are headed for a top draft pick. Rozier has experience playing in big games with the Boston Celtics. His 41.8% field-goal shooting and 33.7% shooting from behind the arc leave a lot to be desired.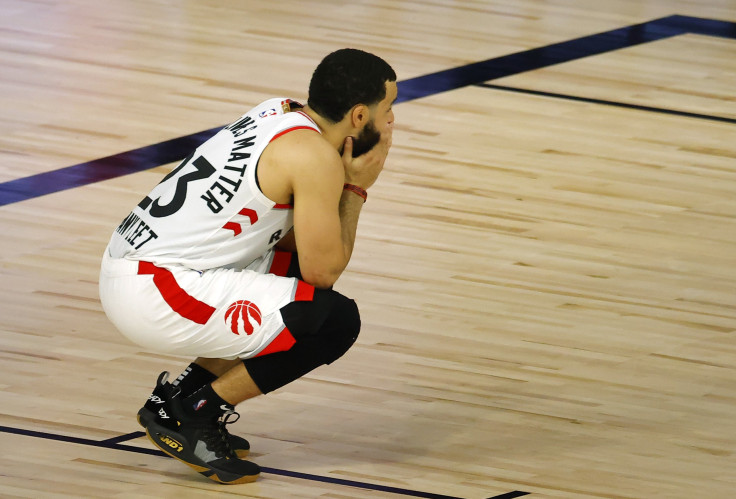 © Copyright IBTimes 2023. All rights reserved.