Lamar Odom's Rep Sets The Record Straight About His Condition; Brothel Owner Says He 'Was Just Trying To Get Away'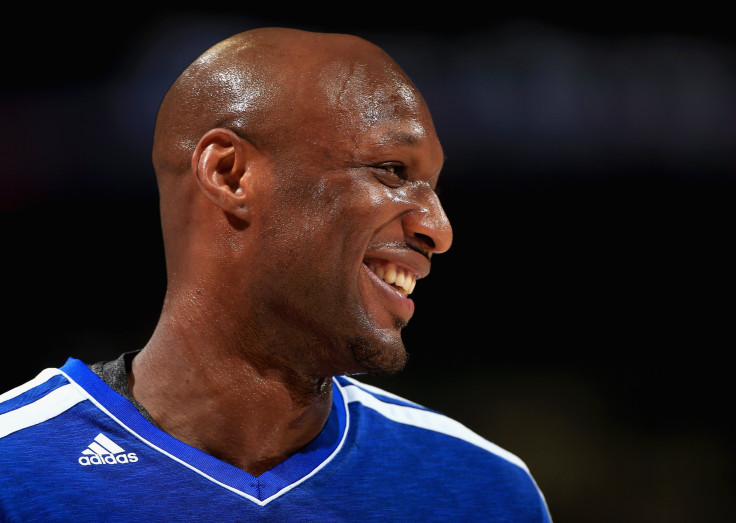 UPDATE: 9:33 a.m. EDT -- Lamar Odom's longtime agent Jeff Schwartz has released a statement about the former professional basketball star's condition. Schwartz shared with Twitter users that he, and everyone at Excel Sports Management, is keeping Odom in their thoughts and prayers as he remains hospitalized. He added that they are "staying close to the situation right now," but declined to comment any further.
Original story:
Lamar Odom's rep, Eve Sarkisyan, is clearing the air about the former NBA player's condition. On Tuesday afternoon the former "Khloé and Lamar" star was found unconscious inside a Nevada brothel. As Odom, 35, fights to get better new reports continue to surface making different claims about his situation -- but Sarkisyan is cautioning fans about believing everything they read.
His publicist told Us Weekly his family and friends are extremely concerned for his well-being at this time. Sarkisyan asked that fans stop listening to "false information" circulating on the Web about his condition and the events leading up to his hospitalization, adding that unless it is official it should be ignored.
"Family and friends are extremely concerned for Lamar," Sarkisyan said. "Please don't listen to the false information being circulated unofficially. Please respect the family's privacy during this difficult time."
Denis Hof, owner of Love Ranch South where Odom was found, also commented on the former reality star's hospitalization. He shared details about Odom's visit, saying he claimed he was there for an escape. Hof told Us the ex-Lakers player wanted some "time to himself" where he didn't have to worry about outside pressure.
The Kardashian family has not commented on Odom's hospitalization. It has been reported that Khloé, his ex-wife, is "hysterical" and quickly rushed to be by his side. She is thought to have brought along sister Kim Karashian West and her mother, Kris Jenner.
Odom was found in the VIP suite at Love Ranch South in Pahrump, Nevada, around 3 p.m. PST Tuesday. He is said to have arrived at the brothel after partying non-stop for several days. According to early reports from TMZ Sports, he was found by an unidentified woman lying on his stomach in his room. She claimed there was "mucus-type liquid coming out of his nose and mouth." Odom was rushed to a local hospital to be treated and monitored closely. Sources have said that "it doesn't look good" for the athlete.
It is unclear what contributing factors may be associated with Odom's condition. He was said to be taking an herbal substitute for Viagra while visiting the brothel. No further information has been released at this time.
© Copyright IBTimes 2023. All rights reserved.