Layoffs Loom At BuzzMedia: Digital Pop-Culture Publisher To Cut 20 Percent Of Its Workforce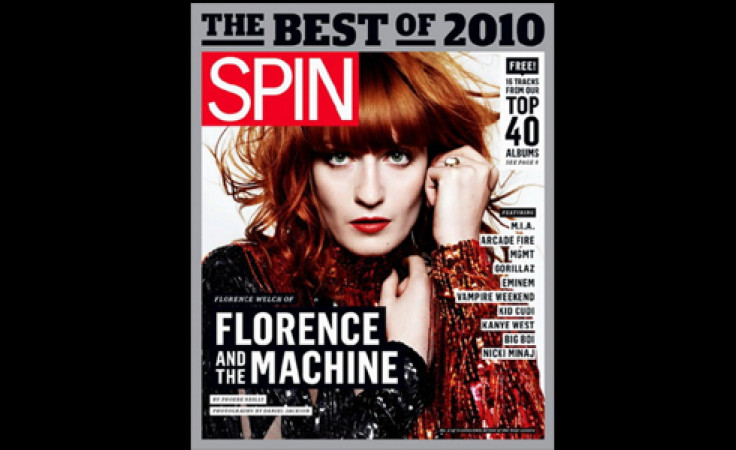 BuzzMedia, owner of Spin magazine and more than 40 pop-culture websites, is laying off about 50 employees, the company's new CEO confirmed on Thursday. The layoffs will take place across the board at the Los Angeles-based company, affecting 20 percent of BuzzMedia's workforce of 250.
In a phone interview, Stephen Hansen, who was recently promoted to CEO from president, called the cuts a "recalibration" and hesitated to use the word layoffs because of the negative connotation. He said the company's finances are in great shape, citing a recent $15 million infusion of operating capital from investors and a projected 20 - 25 percent boost in revenue for fiscal 2013. Instead he said the layoffs, while "tough decisions" in the short term, will allow the company to continue its momentum and become even healthier in the long run.
Hansen took the reins in December from Tyler Goldman, who was promoted to executive chairman. He said one of his first duties was to assess what was working at the company and what wasn't.
"I came in with a charge from the board to take a hard review of everything that's going on," Hansen said. "Sometimes new CEOs are hired to bring focus to the organizations they run."
In an email sent to staffers Thursday morning, Hansen wrote that "transformation sometimes requires making very hard decisions," but he said the cuts were necessary if the company is to meet its true potential. "There is a lot that is right at Buzz, but much that still needs to change," Hansen said in the email. "Success in our world will come down to having the right people focused on the right tasks and providing them with the resources they need to succeed."
Staff cuts at the company had been rumored. Michael Carney of Pando Daily reported the layoffs Tuesday, citing anonymous sources.
BuzzMedia -- whose portfolio includes such youth-aimed websites as Buzznet, Stereogum, Videogum, Idolator and Pure Volume -- has also been mulling over various rebranding options. Although Hansen could not get too specific, he said the company is considering a name change that would be more suited to its pop-culture brands. Last year, the company purchased Spin Media, owner of the 27-year-old Spin magazine. Less than three weeks later, BuzzMedia folded the magazine's print edition and laid off 11 staffers. Still, the Spin brand is instantly recognizable to legions of music fans, and Hansen said it's one of the names under consideration for the rebranding. BuzzMedia, it's worth noting, is sometimes confused with the ubiquitous viral news website BuzzFeed. Hansen denied that the confusion has anything to do with a possible name change, although he chuckled as he admitted that even people who know him sometimes mix them up.
Asked whether the layoffs have any connection to the purchase of Spin Media, Hansen said they do not. "That's not what this is about," he said. "Spin has been a tremendous success. We're very proud of what we've done with it."
Hansen said employees affected by the layoffs will be notified by midday Thursday.
Got a news tip? Send me an email. Follow me on Twitter: @christopherzara
© Copyright IBTimes 2023. All rights reserved.