Legal Experts On Naomi Judd Excluding Daughters Wynonna, Ashley From Last Will
KEY POINTS
Attorney Holly Davis said it's common to name the spouse as the executor of a will, like what Naomi Judd did
Criminal defense lawyer Jason Goldman suggested she was likely advised to pick her husband because it's cleaner and less contentious
Both lawyers pointed out that Naomi possibly set up trust funds for her daughters, and it's unclear if they were beneficiaries
Several legal experts shared their thoughts about Naomi Judd not naming her daughters Ashley and Wynonna in her last will.
Naomi chose her husband, Larry Strickland, as the executor of her will, and some perceived it as a slight to her daughters. The one-half of The Judds also gave Strickland "full authority and discretion" over any property that is an asset to her estate "without the approval of any court" or permission from any beneficiary of the estate.
Several legal experts not involved in Naomi's will weigh in on the matter.
"It is common to name the spouse as the executor of a will. But leaving out her daughters seems pointed, like a purposeful act on Naomi's part," attorney Holly Davis told Page Six.
Naomi, who died by suicide on April 30, was "likely advised" to pick her spouse over her two daughters, according to criminal defense lawyer Jason Goldman. The attorney said it would be "cleaner and less contentious."
"Despite having the opposite intent, wills typically become notoriously difficult to interpret when overly specific," he explained. "When you then factor in the existence of numerous children, a longer, divided will is inevitably a recipe for misinterpretation and disaster."
Goldman added that the will "did not mention" her hard assets, "which may have already been bestowed upon the children through title transfers." It also neither confirmed nor denied whether Naomi had already set up trust funds for her daughters Wynonna, 58, and Ashley, 54, before her death. It's also unclear if they were beneficiaries since their names were not mentioned at all.
Davis, the founding partner of Kirker Davis LLP, agreed that Naomi may have "already taken care of them in their own trusts, or perhaps prior gifts before passing away."
"Naomi Judd had struggles with her mental health and with depression, which ultimately led to her suicide — that much, we know," she added. "But not knowing if there is tension between her spouse and the daughters, if there is an issue or tension between the husband and the daughters, we will find out if there will be a will contest via probate lawyers in the coming days."
Naomi died of a self-inflicted gunshot wound after years of battling depression. Her daughter Ashley discovered her body when she went upstairs to inform Naomi that a friend was there.
The lawyer who prepared Naomi's will has not responded to Page Six's repeated requests for comment. Reps for Ashley and Wynonna also did not comment about the issue.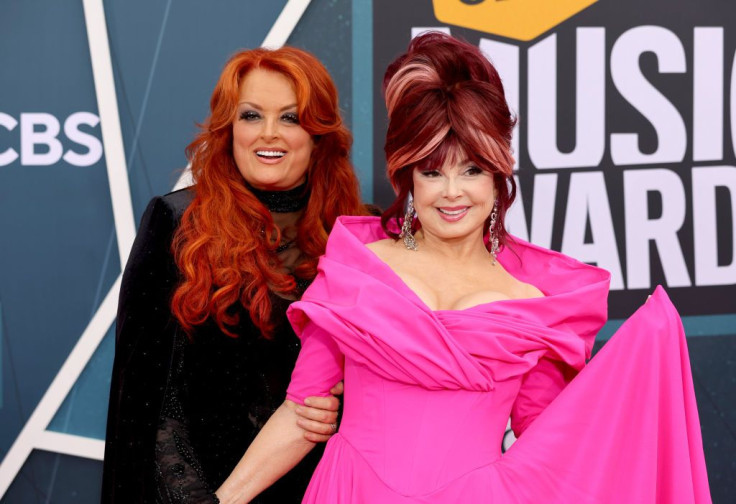 © Copyright IBTimes 2023. All rights reserved.
FOLLOW MORE IBT NEWS ON THE BELOW CHANNELS