'Legends Of Tomorrow' Spoilers: Will Season 4 Feature A Young Donald Trump?
"Legends of Tomorrow" executive producer Phil Klemmer thinks that it would be fun to see a version of President Donald Trump on the CW series.
"I think you just guaranteed it," Klemmer told TVLine, laughing when asked if there's a chance Season 4 would include an appearance by Trump. "I'd love to see a mid-'80s Trump. It'd be a blast."
Klemmer's comment about wanting to see an incarnation of Trump on the time-travel show comes a couple of days after the superhero series aired its Season 3, episode 17, which featured a young Barack Obama (Lovell Adams-Gray).
In the said installment, the Legends traveled to Occidental College circa 1979 to stop Grodd from killing Obama. After successfully rescuing him, Sara (Caity Lotz) took the opportunity to pick his brains. Realizing that Obama is someone "who can think straight when the whole world's gone crazy," Sara asked him about how they could defeat Mallus, and the future 44th President of the United States concurred that stopping a time demon requires a "more unorthodox approach."
Though Sara's consultation with Obama was one of the zaniest moments in the episode, the scene nearly didn't make the cut. "We almost lost the scene where Sara went back and talked to him because we weren't going to be able to make our days," Klemmer said. "We didn't have enough money, and all the rest of that stuff."
Klemmer added that even the "I miss you" remark that Sara made about Obama in the episode almost got cut. "There's a certain point where you realize, 'This scene doesn't need to be in the show. This is totally gratuitous, us sending a little 'love letter' to the ex-president,'" Klemmer said with a laugh. "But when I re-watched the episode last night, I was like, 'Thank God we did keep in that totally superfluous love letter to the ex-president. And thank God we found a performer (Adams-Gray) in Vancouver who played such a convincing Young Barack Obama! He must have watched a lot of YouTube videos."
Aside from Klemmer, Lotz also commended Adams-Gray's performance in the episode. "@lovelladamsgray nailed that Obama's voice and laugh," Lotz wrote on social media while live-tweeting the episode.
Meanwhile, on Instagram, Adams-Gray wrote that he's honored to play Obama in the hour.
Would you like to see a version of Trump on "Legends of Tomorrow"? Sound off in the comments section below!
"Legends of Tomorrow" Season 3 finale, titled "The Good, the Bad and the Cuddly," airs on Monday, April 9 at 8 p.m. EDT on The CW.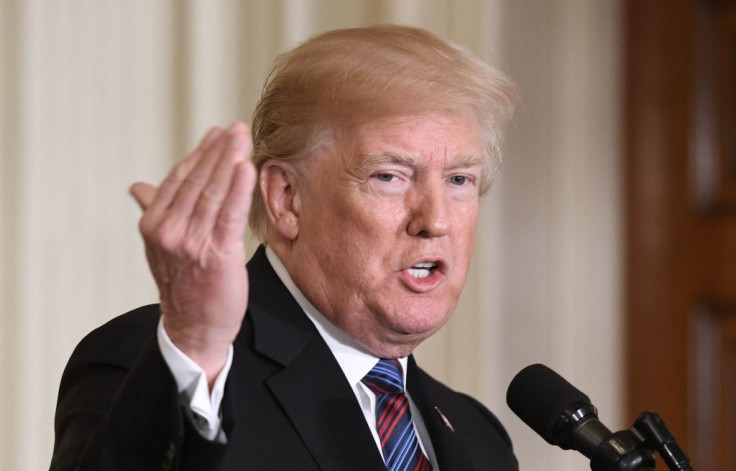 © Copyright IBTimes 2023. All rights reserved.