'Legends Of Tomorrow' Spoilers: Rip Hunter Is Not Evil In Season 3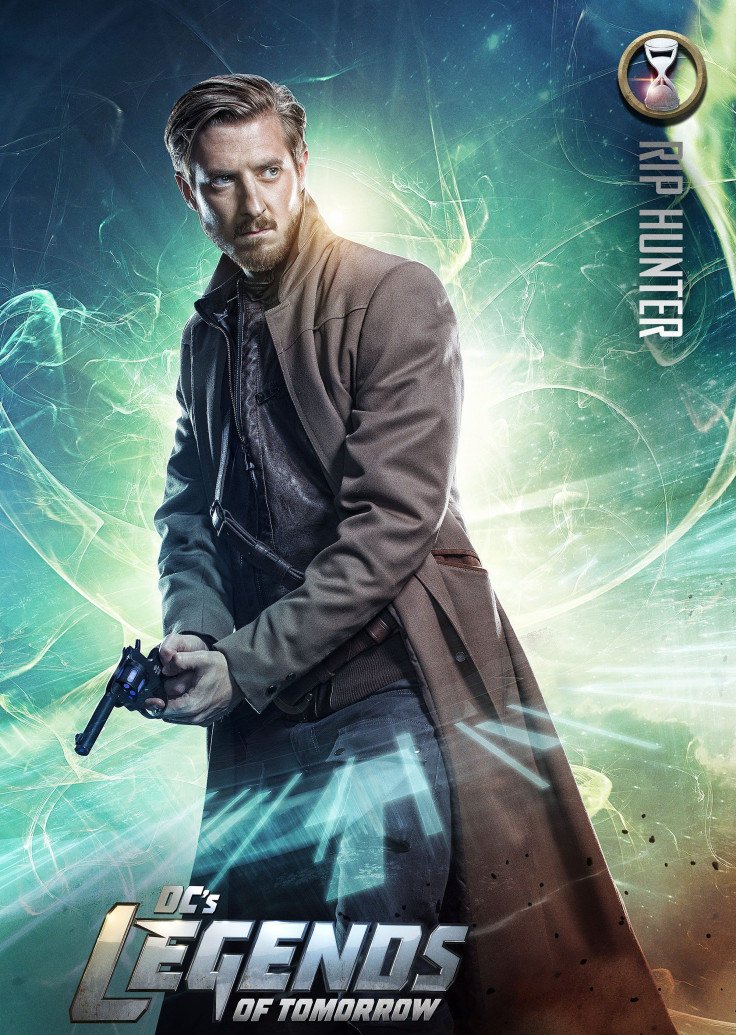 "Legends of Tomorrow" will not repeat itself in its upcoming Season 3.
The Legends will find themselves facing off against Rip Hunter (Arthur Darvill) once again next season, but executive producer Marc Guggenheim said that the dynamic between the group and their former captain will be very different from what viewers saw in Season 2.
"In Season 2, he was turned evil," Guggenheim told Entertainment Weekly of Darvill's character. "[But in Season 3], this is not Evil Rip. We're not making Rip a bad guy or that kind of villain, rather this is Rip as… the Ronny Cox in 'Beverly Hills Cop' to our Eddie Murphy. He's the guy who's trying to do things the proper way, follow the rules, get things done with a certain level of efficiency, and here come our 'Legends of Tomorrow,' who go about things a bit more unorthodox."
READ: Victor Garber's "Titanic" co-star Billy Zane cast in "Legends of Tomorrow" Season 3
According to the synopsis for Season 3 released last May, Rip establishes the Time Bureau, a new group of time police who doesn't tolerate the Legends' methods of protecting the timeline. The Legends challenge the Time Bureau's authority over the timeline and insist that however disordered their methods may be, some problems are beyond the Bureau's capabilities and can only be fixed by Legends.
At the end of Season 2 finale, Rip left the Waverider with the belief that the Legends have functioned far better in his absence than it ever did under his leadership. In his touching parting scene with Sara Lance (Caity Lotz), Rip said that he decided to depart from the group because he has realized that there's nothing more for him to teach everyone.
While Darvill is set to return as Rip in Season 3, the British actor recently admitted that he doesn't know whether or not he will be a series regular next installment.
"I don't know how much I'm allowed to say," Darvill told Digital Spy when asked if viewers will see more of Rip in Season 3. "I'm definitely in it, [but] there'll be some of it that I'm not in! Honestly, I don't know [how many episodes I'm in]. I really don't know yet. There's a plan, but who knows whether the plan sticks. They'd kill me if I actually gave away what the plan is, and also, guaranteed, the plan's gonna change!"
Darvill was a series regular in Season 1. While he appeared in all 13 episodes of the show's freshman run, the British actor only appeared in 11 of the 17 episodes of Season 2. Whether or not he will be a series regular in Season 3, Darvill assured fans that the upcoming season is going to be "very exciting."
"I'm very happy with what we've come up with," Darvill added. "They're very good at keeping us involved in how our stories pan out, so I'm really excited to see where it goes in the future. I think there'll be a few surprises in store for people!"
"Legends of Tomorrow" Season 3 will premiere on Tuesday, Oct. 10 at 9 p.m. EDT on The CW.
© Copyright IBTimes 2023. All rights reserved.