Legionnaires' Disease Strikes Las Vegas Strip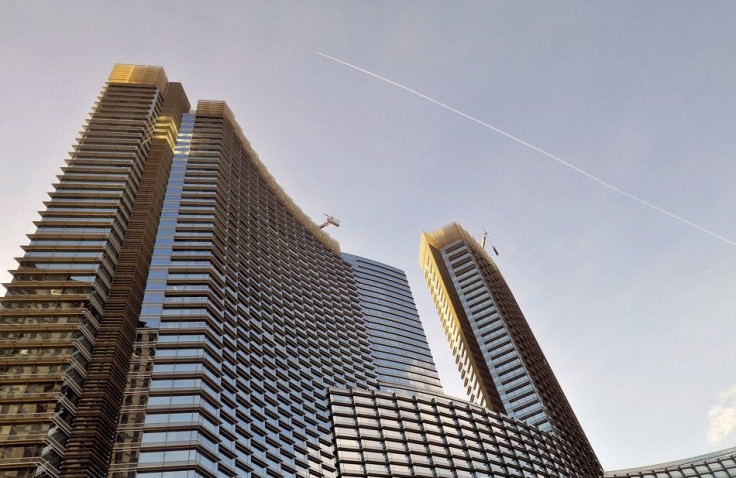 The United States Centers for Disease Control and Prevention notified the Southern Nevada Health District in 2010 that two cases of Legionnaires' disease had been potentially linked to the Aria Resort and Casino in Las Vegas.
However in June, local health officials tested the water at the resort on the Vegas strip and discovered the type of bacteria that causes the disease, Legionella bacteria, named for a 1976 outbreak at an American Legion convention in Philadelphia.
The tests were done after officials determined that six former patrons of the Aria, who stayed there between December 2009 and April, had been diagnosed with the disease, a form of pneumonia, which sends between 8,000 to 18,000 people to the hospital each year and can be treated with antibiotics, officials say. Although, all patrons have recovered, the outbreak spawned CDC officials to test the hotel's water.
We recommend what they did there at first, an environmental assessment, Laurel Garrison, a CDC specialist in the disease, told the Las Vegas Review-Journal. Health officials explained their procedures in the wake of the news Thursday that Aria officials are notifying patrons who stayed at the hotel from June 21 to July 4 that they might have been exposed to the sometimes-fatal Legionnaires' bacteria.
Aria has in place a water treatment program and, once the initial tests were received, we immediately implemented a comprehensive abatement effort, Aria said in a statement. Health officials have recently notified us of a few reported instances of guests who visited Aria, were diagnosed with, treated for and recovered from Legionnaires' disease, the hotel said in a letter posted on its web site.
The hotel directs customers with additional questions about the outbreak to contact an Aria representative at 1-877-326-ARIA (2742). The Aria cases stretch back almost to the Dec. 16, 2009, grand opening of the 4,000-room hotel, officials say they need to notify only those guests who stayed during the recent two-week period because of the disease's incubation period of two to 14 days. So far, none of the notified patrons, nor any hotel employees, has reported contracting the disease, according to the health district's Jennifer Sizemore.
© Copyright IBTimes 2023. All rights reserved.