Lehman to Seek Creditor Vote on $65 Billion Payout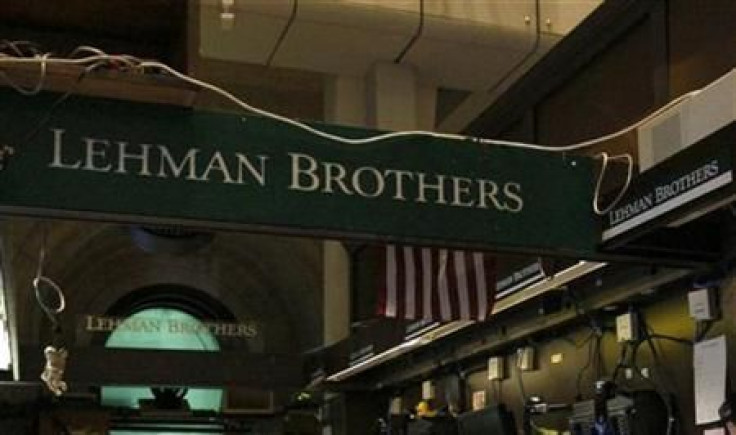 Lehman Brothers Holdings Inc. will ask a bankruptcy judge Tuesday to let creditors vote on its $65 billion payout plan, a key step toward ending the biggest bankruptcy in U.S. history.
The investment bank, under Chapter 11 bankruptcy protection since September 2008, will present the outline of its plan at a hearing in U.S. Bankruptcy Court in Manhattan. If Judge James Peck deems the outline sufficient, creditors will vote on the plan Nov. 4.
The plan would pay creditors an average of 20 cents on the dollar, with some groups receiving more, including derivatives creditors, who would take home nearly 28 cents on the dollar.
Depending on whether creditors accept the plan, final court approval could come as early as December, providing a glimmer of light at the end of Lehman's three-year bankruptcy tunnel.
But hurdles remain before the company can officially exit bankruptcy and complete its liquidation. Lehman must meet certain financing and other conditions outlined in its plan, a process that could take days, weeks or months, a company spokeswoman said last week. Lehman has said it hopes to begin creditor payouts in the first quarter of 2012.
The process may also be delayed if Lehman has to battle numerous objections from creditor groups unhappy with the plan as crafted. While Lehman has won support from most of its key creditors, some remain opposed, including a German bank association and investment firm Mason Capital Management. They say the plan is too vague on how it would treat creditors of non-bankrupt foreign affiliates.
Lehman has said those objections should be put off until the plan confirmation stage of the bankruptcy.
Lehman has received pledges of support from most of its largest creditors, including two groups that hold a combined $100 billion in claims, nearly one-third of the total claims against Lehman.
Those groups -- a bondholder group led by hedge fund Paulson & Co., and derivatives creditors, including Goldman Sachs Group Inc. and Morgan Stanley -- proposed their own plans before accepting Lehman's revised version.
Asian affiliates holding about $20 billion in claims have also pledged support.
Lehman filed for bankruptcy on Sept. 15, 2008, with $639 billion in assets. The filing was six times larger than any previous U.S. bankruptcy and was considered to be a key catalyst to the financial crisis.
The case is in re Lehman Brothers Holdings Inc, U.S. Bankruptcy Court, Southern District of New York, No. 08-13555.
(Reporting by Nick Brown; editing by Andre Grenon)
© Copyright Thomson Reuters 2023. All rights reserved.