'Lethal Weapon' Spoilers: Murtaugh And Riggs Investigate The Murder Of A Texas Ranger In Episode 11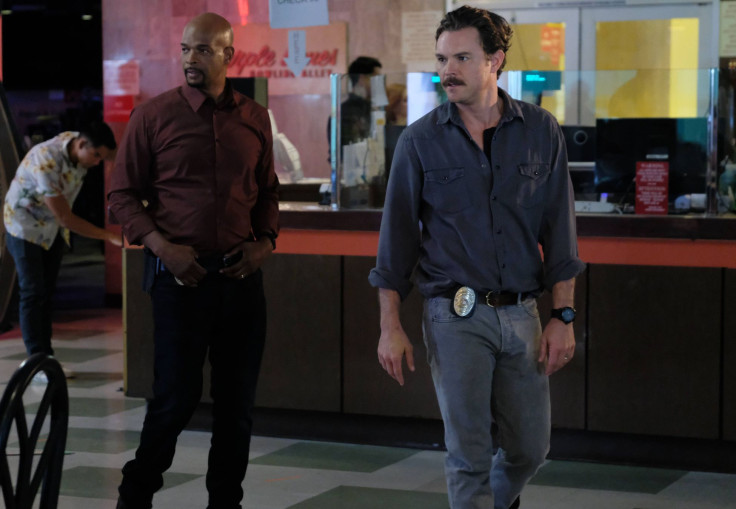 A Texas ranger may have been murdered by his co-worker in next week's episode of "Lethal Weapon."
According to the synopsis for Season 1, episode 11, titled "Lawmen," Murtaugh (Damon Wayans) and Riggs (Clayne Crawford) are pitted against the Los Angeles Sheriff's department when their investigation of the Texas ranger's death leads them to suspect that misuse of power is at play.
"Personal hint, it's like an inside job," Riggs tells his partner in the preview clip for the episode.
"There aren't corrupt cops, they are killers," Murtaugh says of the Texas rangers during a conversation with his wife, Trish (Keesha Sharp).
But just as the crime-solving duo becomes sure that they've identified the party responsible for the murder of the Texas ranger, the case gets more complicated when a dark secret from Captain Avery's (Kevin Rahm) past surfaces. Although Captain Avery has been around on the show since day one, the character remains to be underdeveloped. Hopefully, the episode can give the viewers more details about Rahm's character to make him more relatable.
"Major Crimes" actor Malcolm-Jamal Warner guest stars in the episode as David Reed. According to Variety, David is the stern captain of the Los Angeles Sheriff's Department who is willing to look the other way to protect his men — and his career.
In a recent interview with TVLine, executive producer Matt Miller said that the episode also features a gripping stunt sequence involving Riggs, in which the mop-topped detective finds himself handcuffed to a car steering wheel. "He's going to have a key under his tongue [to] escape, but the bad guys end up taking another car and pushing his car into the ocean," Miller teased of the action scene. "So he's now handcuffed to a steering wheel as the car is sinking into an ocean, and he has to get out of that."
"Lethal Weapon" Season 1, episode 11 airs on Wednesday, Jan. 11 at 8 p.m. EST on FOX.
© Copyright IBTimes 2023. All rights reserved.