LG G3 At T-Mobile: Higher Storage Capacity Model Confirmed For Carrier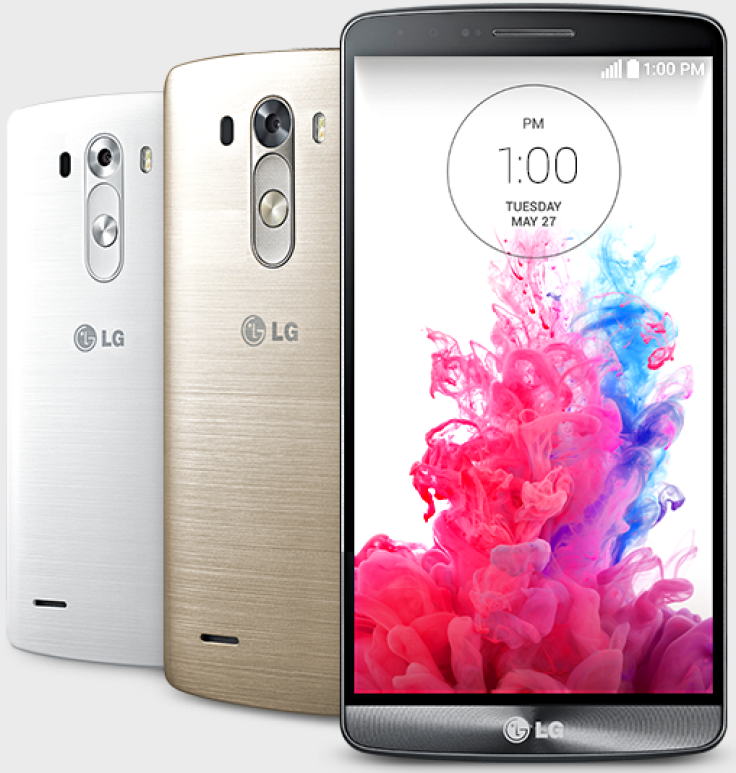 In response to consumer demand and memory-hungry apps, more smartphones soon may be packing increased capacities of 3GB of RAM and 32GB of internal storage. The LG G3 with those specs was announced last week, and T-Mobile US Inc. (NYSE:TMUS) has confirmed that it will be offering that version of the device when it goes on sale this summer.
LG Electronics (066570:Korea SE) announced that the LG G3 would be available in two variants, one with 2GB of RAM and 16GB of internal storage and another with 3GB of RAM and 32GB of internal storage.
Though U.S. mobile networks including AT&T Inc. (NYSE:T), Sprint Co. (NYSE: S), Verizon Communications Inc. (NYSE:VZ) and T-Mobile have all confirmed that they will offer the LG G3, only T-Mobile has announced exactly which LG G3 customers should expect. Confirmation of this variant can be found on T-Mobile's information page for the LG G3.
Smartphone enthusiasts have especially been hoping carriers would offer LG G3 variant with storage capacities. LG's adoption of a Quad HD (2560x1400) display for the LG G3 is among the device's features that would benefit from extra short-term memory (RAM) and long-term memory (internal storage).
"The phone comes with a super-high-resolution QHD display, which means it is designed for very high-definition videos and very advanced games," Nick Spencer, senior practice director at ABI Research, told International Business Times. "These apps tend to consume a colossal amount of memory."
T-Mobile has not yet officially shared pricing details for the LG G3, but the carrier has inadvertently given a hint: In a T-Mobile sweepstakes for customers who sign up for more information on the LG G3 to be entered to win a free LG G3 handset, the official contest rules indicate the Approximate Retail Value or ARV for each carrier model. The ARV for the T-Mobile LG G3 is $650.
Though the rules also stress the value is an approximation and may not be what consumers ultimately pay for the LG G3, the ARV tends to vary from the actual retail price of a device by only $50 to $100. When T-Mobile offered a giveaway for the Samsung Galaxy S5, the ARV for that device was $700 and the off-contract retail price for the device was roughly $650. The Samsung Galaxy Note 3 is another device which features 3GB of RAM, and at release its full retail price on T-Mobile was $703.
© Copyright IBTimes 2023. All rights reserved.