Lindsay Lohan Hopes For Oscar Comeback, Four Other Troubled Stars Who Have Done It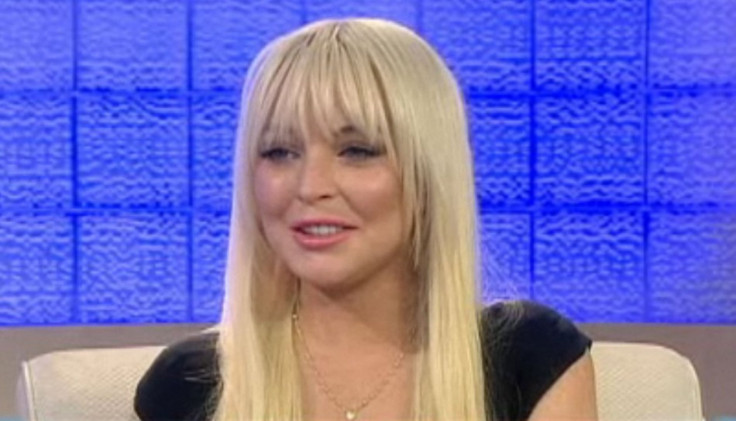 Lindsay Lohan told Matt Lauer that she hoped in five years she will just have come from the Oscars.
I just want to kind of work, I want to be able to work to the point where I can just go on a vacation with my family, and then have the premieres and be happy for that, Lohan said. I love that feeling. Being able to share what I do with people who go see the film. I want that.
Lohan is gearing up for a comeback. This weekend she will be hosting Saturday Night Live and confirmed that she will be playing Elizabeth Taylor in a Lifetime biopic movie. If Lohan hopes for a comeback she may want to follow in the steps of these actors below.
Robert Downey Jr.
In the mid-1990s through early 2000s, Robert Downey Jr. was arrested multiple times for drugs and checked himself in and out of rehab. Finally in 2001 Downey decided it was time for full sobriety and what followed was a highly-successful Hollywood comeback. Since his comeback Downey has starred in Gothika with Halle Berry, The Soloist with Jamie Foxx and the Iron Man and Sherlock Holmes movies.
Drew Barrymore
Drew Barrymore came from a very famous family and was a child star just like Lindsay Lohan. However, by the age of 13 she was in rehab for drugs and alcohol. After getting clean Barrymore went on to star in movies such as Riding in Cars with Boys, Charlie's Angels and He's Just Not That Into You.
Charlie Sheen
It may still be too early to tell with Charlie Sheen, but after his wild exit from Two and a Half Men because of drugs, partying, fighting with the show's execs, suing the network, arrests for domestic violence and multiple rehab stays, it seems Sheen is back on track for now. Sheen left Men making $1.8 million an episode, making him one of the highest paid actors on television. In June, Sheen will return to TV in his new show Anger Management.
Nick Nolte
Nick Nolte began his career in the 1970s and has since starred in over 40 films and several TV shows. In 2002 Nolte was arrested for driving under the influence spawning the now infamous mug shot photo. It was later found out he was under the influence of GHB, the date rape drug. In 2011 Nolte was nominated for a best supporting role Oscar for Warrior and stars on the show Luck with Dustin Hoffman.
© Copyright IBTimes 2023. All rights reserved.