Lionel Messi Will Face Tax Fraud Allegations After A Spanish Judge Orders Him To Appear In Court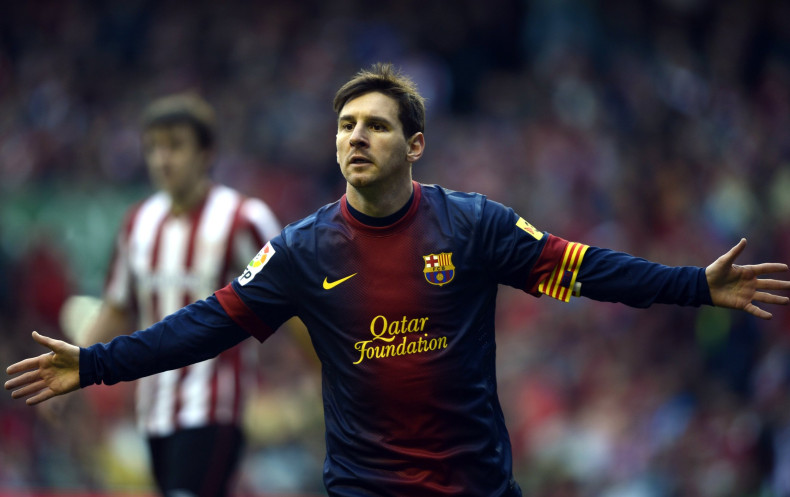 Lionel Messi has been summoned to court in September to face allegations of tax fraud after being accused of defrauding the Spanish government of $5.3 million.
According to Spain's Efe news agency, the 25-year-old four-time world player of the year will appear with his father, Jorge Horacio, after a Spanish judge in Catalonia, northeastern Spain, on June 12 accused the pair of fraud relating to the use of Messi's image right in the 2006-2009 season.
It is alleged that Messi and his father deceived the Spanish authorities by selling his image rights to tax havens in Belize and Uruguay so they would avoid paying tax in Spain, according to the prosecutor's complaint filed at a court in Gava, a Mediterranean coastal town near Barcelona.
Messi and his father could face up to six years in prison and a large fine, according to Efe.
"We firmly believe in the innocence of our client," Messi's lawyer, Juarez Veciana, said in a statement. "We declare that our customer will pay any amount that he is eventually found to owe, but we believe that our client has already paid what he was legally obliged."
The income in question relates to endorsements that Messi signed with Adidas AG (ETR:ADS), PepsiCo, Inc. (NYSE:PEP) and the Procter and Gamble Company (NYSE:PG).
Messi has come out in defiance of the accusations by stating on his Facebook page that he and his father are innocent: "We have never committed any infringement. We have always fulfilled all our tax obligations."
FC Barcelona and Messi's main commercial sponsor, Adidas, has said it will stand by him. Adidas CEO Herbert hainer told reporters that Adidas "will continue to work with Lionel. He's the best football player in the world, and we are happy to have him."
As one of the most successful commercial and sporting players ever, these allegations may come as a blow to a player that is seen as one of the more humble in world soccer.
Messi is not the only high-profile soccer individual to face court proceedings on tax fraud. Uli Honess, the general manager, and president of Champions League winners, Bayern Munich, is reported to have kept a Swiss bank account where he put taxes on investment income reported to be between 3.2 million euros and 7 million euros. No court date has been set yet, but German press say he will likely face jail time and a large fine.