LIVE BLOG: Xbox Reveal Event
LIVE: Microsoft To Unveil New Xbox
We're roughly a half hour from the long-awaited Xbox Reveal event, which again starts at promptly 1:00 p.m. EDT. As we inch closer towards Microsoft's uber-anticipated annoucenments and revelations, a light fog is currently permeating through the air. Wolves can be heard howling in the distance as the wind whispers "Xxxxxbooooooxxxx..."
To this point, we've been tortured by both tantalizing and torturous possibilities offered by rumors, gossip and fake images -- like this one. Will the Xbox 720 hogtie gamers by forcing them to be "always-on?" Will it allow gamers to play used games? Will the Xbox 720 include DVR, IllumiRoom or the ability to stream gameplay to the Internet? Will the Xbox 720 even be called the Xbox 720 to begin with? (We're not so sure.) Will Microsoft CEO Steve Ballmer have a Tom Cruise Oprah's Couch moment? We've all had so many questions, many of which will thankfully be answered today. Stay tuned!
Refresh this page for live updates from Microsoft's Xbox Reveal event, which starts at 1:00 p.m. EDT.
Update 2:06.: Event ends abruptly. More will be shown at E3. Follow up stories with screenshots and analysis to come in the next half hour. Stay tuned.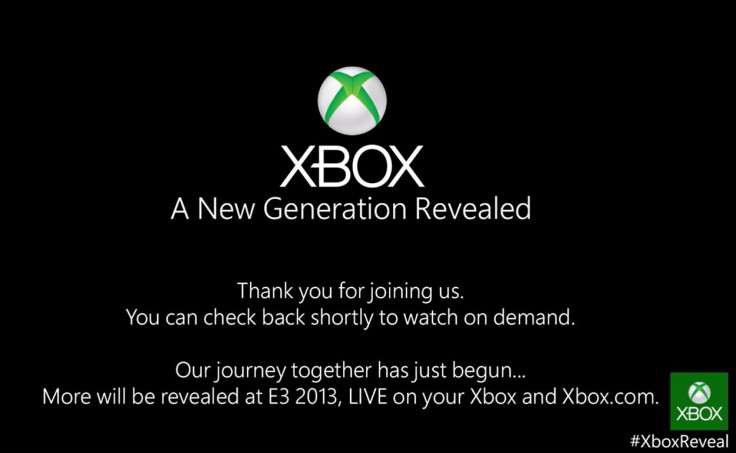 Update 2:05.: Footage from Call of Duty Ghosts shown. Multiple screenshot roundup of demo to come soon.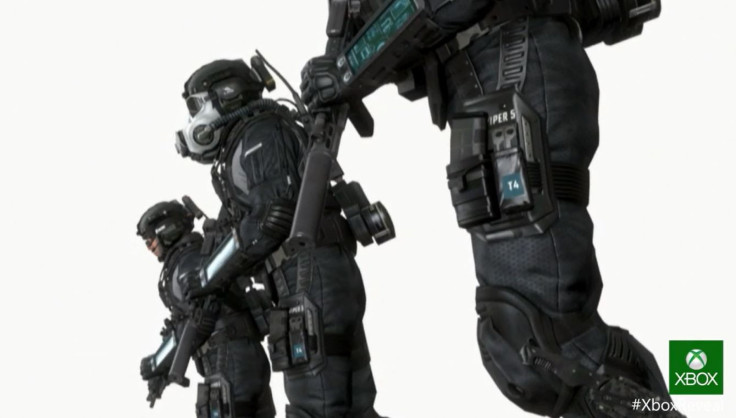 Update 2:01.: Dynamic maps, character customizations, more coming to Call of Duty Ghosts.
Update: 1:53.: Xbox One coming later this year. Call of Duty Ghosts now being discussed. All Call of Duty DLC will come to Xbox One first.
Update 1:50.: NFL partnering with Xbox to bring exclusive content, fantasy content, live updated fantasy stats, etc. NFL Commissioner Roger Goodell talking.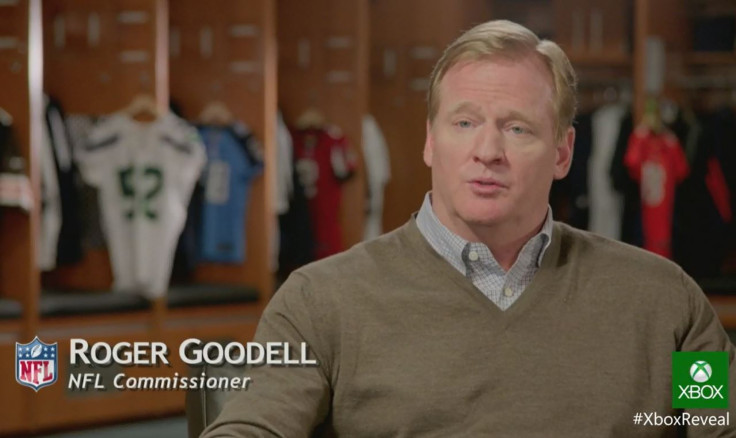 Update 1:46.: Live action Halo TV series announced. Steven Spielberg will be involved.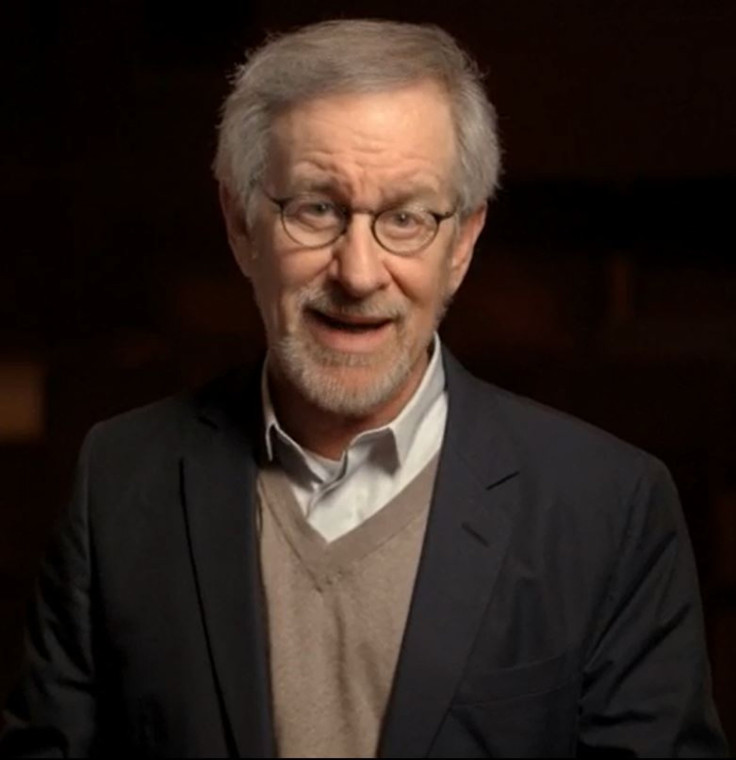 Update 1:44.: Bonnie Ross head of 343 Industries now on stage. "Halo" mentioned.
Update 1:42.: Nancy Tellem now on stage. "Only on Xbox will TV become social in ways unknown to us today."
Update 1:39.: Quantum Break footage shown. "More than 15 exclusive games in the first year of Xbox One, eight of which are brand new franchises."
Update 1:38.: Forza Motorsport 5 now being demoed. Will be available at launch of Xbox One. More to come at E3 next month.
Update 1:36.: Head of Microsoft Studios Phil Spencer now on stage.
Update 1:32.: EA demoing EA Sports gameplay on Xbox One.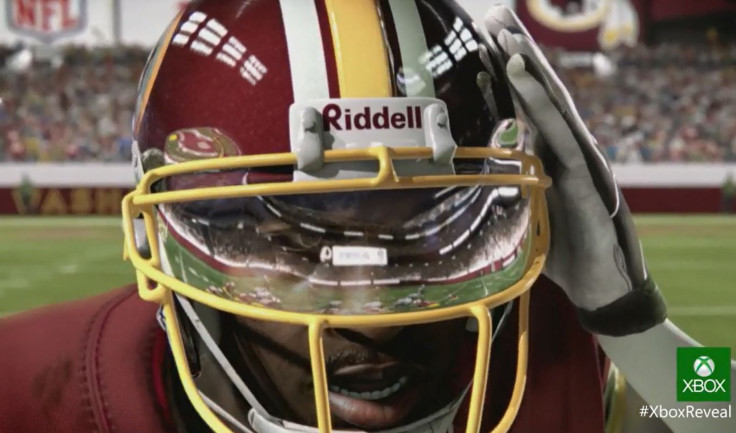 Update 1:31.: FIFA 14, Madden 25, NBA Live 14 and UFC coming over the next 12 months.
Update 1:30.: Andrew Wilson of EA now on stage. Announces beginning of "broad" partnership between EA and Microsoft.
Update 1:29.: DVR confirmed. Updated matchmaking. Kinect comes with every Xbox One and has 1080p.
Update 1:27.: To this point, Xbox Live powered by 15,000 servers. This year, will be powered by 300,000. More than the entire world's computing power in 1999 according to Whitten.
Update 1:25.: Controller has updated ergonomics. Kinect is at the center of the Xbox One experience.
Update: 1:22.: Xbox One has 5 billion transistors and 8 GB of RAM. Whitten says it has "three operating systems."
Update 1:20.: Marc Whitten now on stage. Talks about a "future proof" system.
Update 1:18.: Xbox One Guide shows you TV listings. Switch to different channels merely by saying "Watch" and the name of the program. "Show the guide" to switch back to the guide.
Update 1:16.: Skype group video calls coming. Presenter answered call by saying "Xbox, answer call." Skype then snapped into the picture from the right side while movie continued to play. When watching ESPN, just say a player's name to pull up his in-game stats.
Update 1:13: Multitasking on Xbox One called Instant Switching can be activated via voice. Demo shows presenter switching between games, web browsing, TV. New hand gestures allow you to switch in and out of TV. You can also snap in other programs.
Update 1:09.: Mattrick on stage with Xbox One and gear.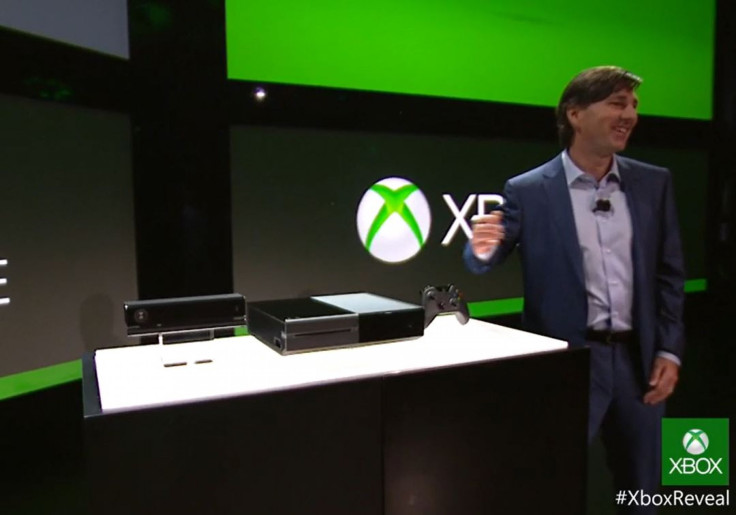 Update 1:06.: It's called Xbox One.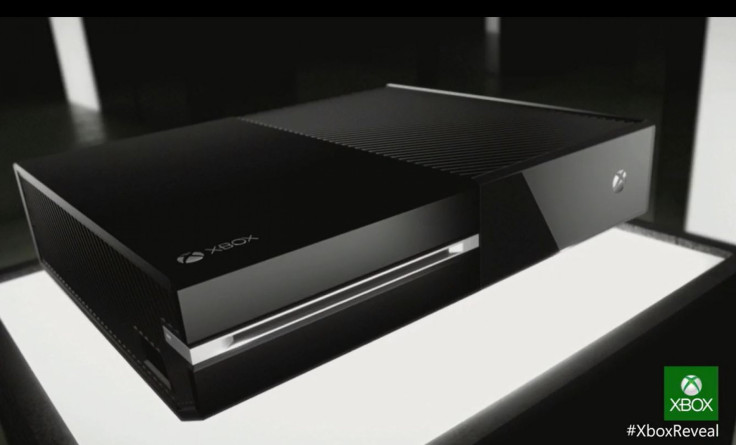 Update 1:05 pm.: Mattrick cites "$65 billion a year industry." Wow. Asks whether the livingroom can be improved. Refers to "All in One System."
Update 1:03 pm.: Microsoft President of the Interactive Entertainment Business, Don Mattrick, is now on stage and kicking off the festivities.
Update 1:02 pm.: Montage of people making references to TV, entertainment, power of the cloud. Microsoft Livingroom, anyone?
Update 1:00 pm.: Here we go. :: bangs Viking war drums ::
Update 12:49 p.m.: A countdown has been initiated to the tune of a hard rock/electro track.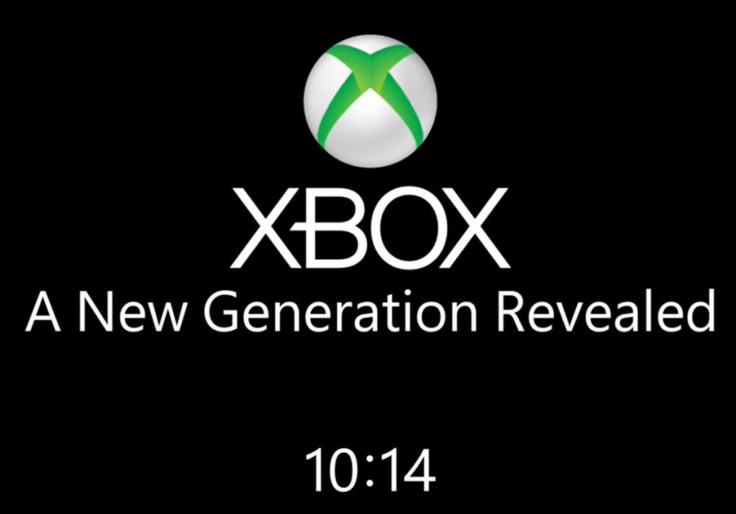 Update 12:00 p.m.: Watch Microsoft's live stream of the Xbox Reveal event here.
© Copyright IBTimes 2023. All rights reserved.