Liz Taylor's Historic La Peregrina Pearl Necklace Fetches $11.8 Million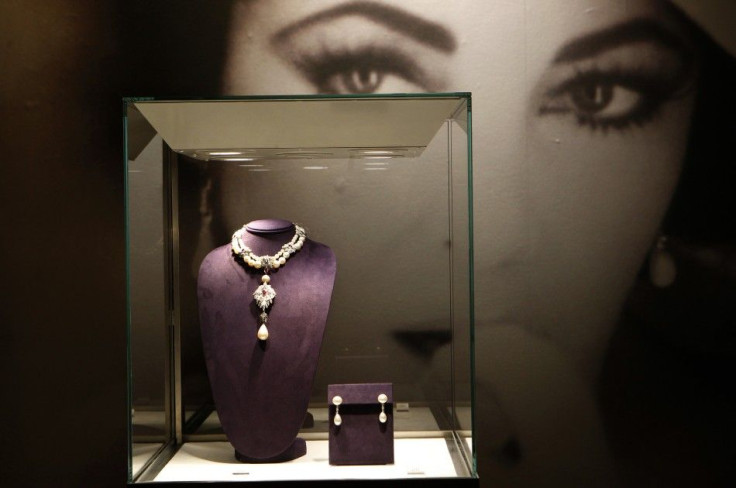 A 50.6-carat pearl given to Elizabeth Taylor by her two-time husband Richard Burton fetched a staggering $11.8 million at Christie's in New York Tuesday.
With this sale, the iconic pear-shaped white pearl, once owned by Spanish royalty, set a record price for any pearl ever sold at an auction.
The Christie's auction, titled The Collection of Elizabeth Taylor, featured an array of designer gowns, paintings and jewelry collections that was owned by the late actress. The exclusive collection had been forecast to fetch around $50 million by the auction house.
According to Bloomberg, the gems alone achieved more than that on the first night, becoming the most valuable private collection of jewels sold at the auction, beating the 1987 sale of the Duchess of Windsor's pieces in Geneva.
Regarded as one of the most famous pearls in the world, La Peregrina dates back 500 years. It has been reported that the pearl was found by an African slave on the shore of the isle of Santa Margarita in the Gulf of Panama in the mid-16th century.
The pearl was then sent to Spain and was presented to Mary I of England by her husband, Philip II of Spain, and then later to Spanish queens Margaret and Elizabeth. In 1969, Richard Burton purchased the pearl at an auction for $37,000 and presented it to his then wife Taylor.
Apart from the pearl necklace, other highlights of the auction were a Bulgari pearl and diamond ear pendants that sold for $2 million and a Van Cleef & Arpels diamond ring auctioned at $2.3 million.
The auction continues until Friday.
© Copyright IBTimes 2023. All rights reserved.