Liza Minnelli Was Forced To Appear In Wheelchair At Oscars, Claims Close Friend
KEY POINTS
Liza Minnelli was supposed to appear in a director's chair but it was changed last minute
The Will Smith-Chris Rock incident caused the sudden change in plan
Minnelli was "very disappointed" after the incident, her friend revealed
Nearly everyone gushed over Lady Gaga and Liza Minnelli's appearance at the 94th Academy Awards as they shared a tender moment on stage. At one point, Gaga even bent down to tell the Hollywood legend, "I got you," to which she replied, "I know."
Since this came right after the infamous Will Smith incident that saw him slapping Chris Rock for a joke the comedian said about his wife, people were happy to see Gaga and Minnelli share a warm and loving moment together. But it seems Minnelli was not supposed to get on stage in a wheelchair, according to her longtime friend and collaborator.
Singer and pianist Michael Feinstein, who is a friend of Minnelli, said Minnelli's appearance at the end of the ceremony to present the best picture award alongside Lady Gaga left her "very disappointed."
"She only agreed to appear at the Oscars if she would be in a director's chair because she's been having back trouble," Feinstein said on SiriusXM's "The Jess Cagle Show" on Tuesday. "She said, 'I don't want people to see me limping out there.' She said, 'You know, I want to look good. I don't want people to worry about me.'"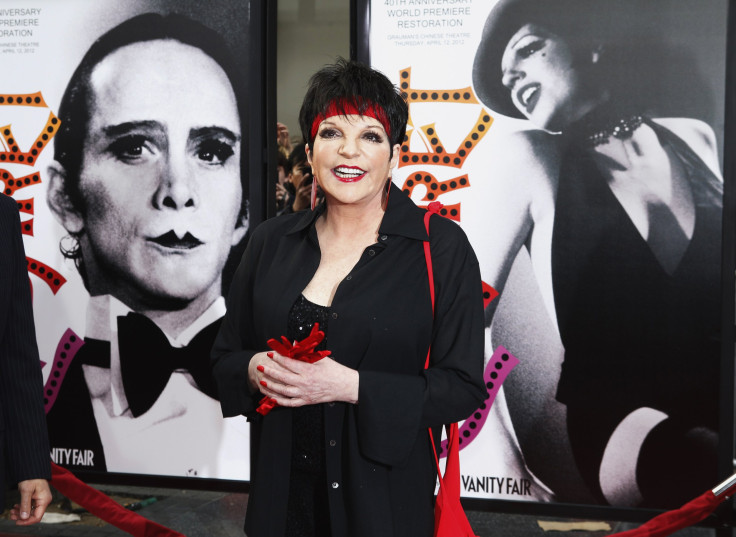 She reportedly wanted to be out on the stage in a director's chair, but the commotion that followed the slap had "shaken up" the organizers, leading them to abruptly change the plan for Minnelli, claimed Feinstein.
Just minutes before her appearance, a stage manager informed her that she would be seated in a wheelchair, rather than a director's chair. However, it was unclear if Minnelli was to walk to the chair herself, or she was to be wheeled onto the stage, added the singer.
"She was nervous, and it made her look like she was out of it. Can you imagine being suddenly forced to be seen by millions of people the way you don't want to be seen? That's what happened to her," said Feinstein.
Gaga and Minnelli have been close for over a decade now. The "Cabaret" actor's former publicist, Scott Gorenstein, had earlier revealed that the duo's appearance at the Oscars was at the direct request of Gaga, People reported.
© Copyright IBTimes 2023. All rights reserved.