'Logan' Actor Hugh Jackman And 'Wolverine 3' Director James Mangold Share Movie's Synopsis, Photos On Twitter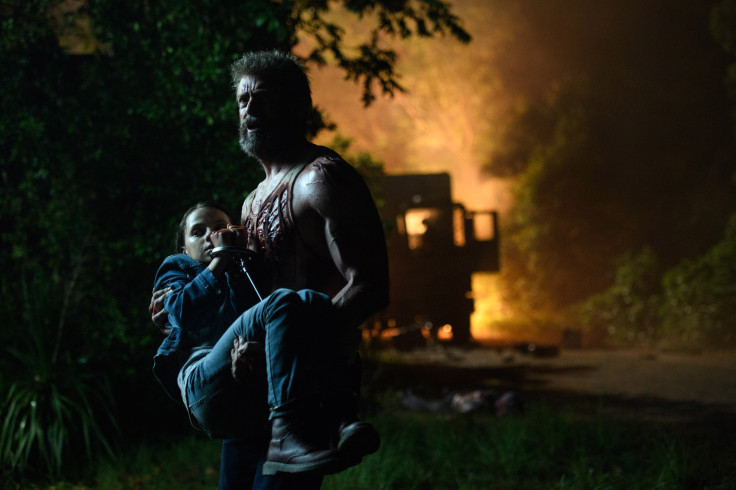 Wolverine actor Hugh Jackman is excited for the release of "Logan." The handsome Australian star shared the synopsis of "Wolverine 3" in a tweet.
According to the synopsis, "Wolverine 3" kicks off with a weary Logan/Wolverine caring for an ailing Professor X/Charles Xavier (Patrick Stewart) in a hideout on the Mexican border. However, when a young mutant, Laura Kinney (Dafne Keen), arrives and is being pursued by dark forces, the old mutant must come out of his hiding and protect her.
"Logan" director James Mangold posted a series of photos on Twitter that shows the characters of the upcoming X-Men movie. He also revealed that the movie will premiere at the Berlin Film Festival which kicks off on Feb. 19, 2017. The movie releases in theatres on March 3, 2017.
Jackman also shared a photo of him, former James Bond Pierce Brosnan and "Deadpool" actor Ryan Reynolds hanging out. A report had surfaced earlier claiming that Deadpool would make an appearance in the post-credit scene in "Logan" but Jackman, Reynolds and Mangold have denied such rumors.
The third Wolverine film is set in 2024 when the mutant population is declining and Professor X is suffering from Alzheimer's. Inspired by the pages of the Marvel comic series "Old Man Logan," "Logan" will see Jackman's character meet Laura, a child that possess powers similar to his, and is pursued by an evil organization led by the villainous Nathaniel Essex.
Later, it is learnt that Laura was actually created using Wolverine's DNA. She is his female clone.
Unfortunately, Wolverine is slowly but surely losing his powers as he ages. The mutant suffers from frequent tremors and has just one last fight left in him. Furthermore, this is the last standalone movie based on the powerful mutant's life.
"Logan" hits theatres on March 3, 2017.
© Copyright IBTimes 2022. All rights reserved.
FOLLOW MORE IBT NEWS ON THE BELOW CHANNELS