LOOK: BTS' V Brags About His Nail Art; Says It's His 'First And Last Time'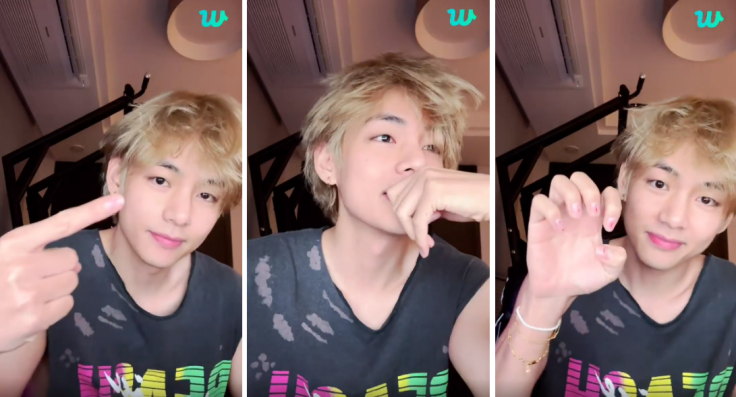 KEY POINTS
BTS' V showed off his nail art to ARMYs via a live broadcast on Weverse
The BTS member shared that he tried painting his nails like his bandmate J-Hope
He promised that he would do a Weverse Live again next time
BTS' V had a five-minute live broadcast on Weverse Tuesday at midnight to give ARMYs – BTS' fans – an update on what's new with him lately.
During his quick livestream, he showed ARMYS his newly painted nails that he shared were inspired by his BTS hyung (older brother) J-Hope. His nail art featured a minimalist design of lines, dots and a sad face emoji painted in red over clear nail polish.
"I tried painting my nails like Hobi hyung. I think this might be my first and last time. I had to get this done for something I was filming for," V shared. "They said it would last for three weeks. But yeah, I tried it."
Aside from V dropping by on Weverse, ARMYs were happy to know that the BTS member filmed new content.
"Awww. Taehyung [is] missing his beloved Hobi hyung. [We also] got to [know that] he is filming some new content. I was badly missing him," one fan tweeted.
After bragging about his nails, V – whose real name is Kim Tae-hyung – ended his Weverse Live and went to sleep. However, he promised he would do a live broadcast again next time.
Because of V's yet another short Weverse Live, fans couldn't help but compare it to Jungkook's live broadcasts that usually last for hours.
"Even if we combine [T]aehyung's live [stream] this year, it will not be more than [J]ungkook's single live. [W]e need more [TaeTae] vitamin thv," said one fan.
"[H]e came, showed us his [H]obi hyung inspired nails and went to sleep. [I] love him," added another fan, while another tweeted, "Just when I thought we'll get a long live [stream] today, he ended it."
"Every time, his battery [is] low. [G]osh this man, I really love him. [H]e's so cute and funny," stated a fourth fan.
Reports previously circulated that V has been preparing for the release of his first solo album since last year, and it will allegedly drop by the third quarter of 2023. However, BTS' agency did not confirm or deny the claims, only releasing a brief statement: "We will reveal more details once the schedule is confirmed."
Meanwhile, during a Weverse live broadcast last Wednesday, Jungkook accidentally revealed one thing that has yet to be officially confirmed: his bandmate V's solo album.
According to the youngest member of BTS, he already listened to a couple of songs from V's upcoming solo album.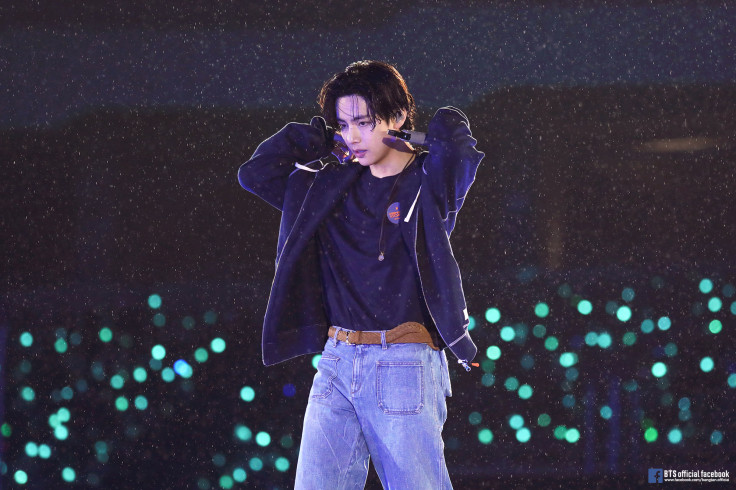 © Copyright IBTimes 2023. All rights reserved.