LOOK: ‪ENHYPEN Has A New Dorm? Eagle-Eyed Fans Spot New Decors, Flooring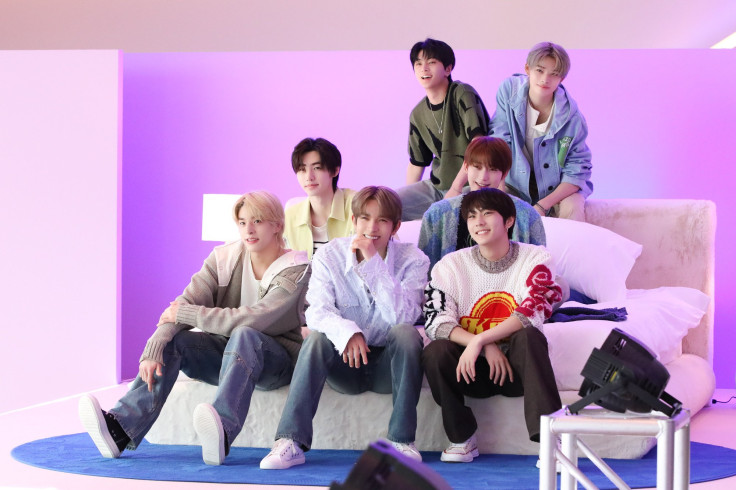 KEY POINTS
ENHYPEN's Jungwon and Jake posted new photos on Weverse
Some fans speculated that ENHYPEN could be living in a new dorm
The group previously showcased their dorm on "ENHYPEN&Hi" in 2020
On Monday, ENHYPEN's Jake posted a Chinese food photo and a selca of him with a mask on Weverse, while his bandmate Jungwon uploaded what seemed to be a mirror selfie.
Based on their new Weverse photos, some fans speculated that the ENHYPEN members — Ni-ki, Sunghoon, Heeseung, Jungwon, Sunoo, Jake and Jay — could be living in a new dorm.
Eagle-eyed fans started to compare the dorm interiors, like decors and flooring, in Jake and Jungwon's recent photos to the ENHYPEN dorm featured on Mnet's "ENHYPEN&Hi" in 2020.
According to the Twitter fan account @borderjwn, the dorm flooring and the backgrounds in Jungwon and Jake's Weverse photos looked a bit different from the old ENHYPEN dorm.
On "ENHYPEN&Hi," the flooring of the dining area looked like white marble tiles. Meanwhile, the flooring seen in Jake's Chinese food photo looked like wooden planks.
Another fan account, @entanonly, didn't only agree with the change in the dining or kitchen floors in the ENHYPEN dorm but also noted the rug seen in Jake's post.
The fan claimed it couldn't be Hybe's cafeteria floors or a restaurant's flooring because most restaurants don't have rugs.
The 14,000-follower fan account also claimed that because Jungwon was home, the group wasn't outside somewhere filming.
Jungwon also reportedly mentioned on his livestream that Maeumi, a once-abandoned dog adopted by his family, visited their dorm recently.
"What if Maeumi visited [because] his family came to visit [ENHYPEN's] new place?" the fan wondered.
The fan went on and said, "[I'm] not [going to] claim anything for certain, but it does look different! [Suspicious] right!?"
In the first episode of their 2020 show, the seven-member K-Pop group showed how they were getting ready for their debut at the time.
For the first time, the seven members got to see their dorm and were impressed by the size of their bedrooms. Their dorm even had a spacious makeup room.
In other news, ENHYPEN's Jay and Jake recently appeared as guests on Eric Nam's "Daebak Show" and talked about the rules that helped them maintain peace in their dorm.
Cited in their dorm rules were: (1) No asking for one bite, (2) Always knocking, (3) Not touching Sunghoon's things, (4) Washing hands and feet properly, (5) Not playing games at the studio, (6) Taking a shower within the duration of four songs, (6.1) Allowing up to five songs when doing hair and makeup and (7) Always trying to end [the] conflict peacefully.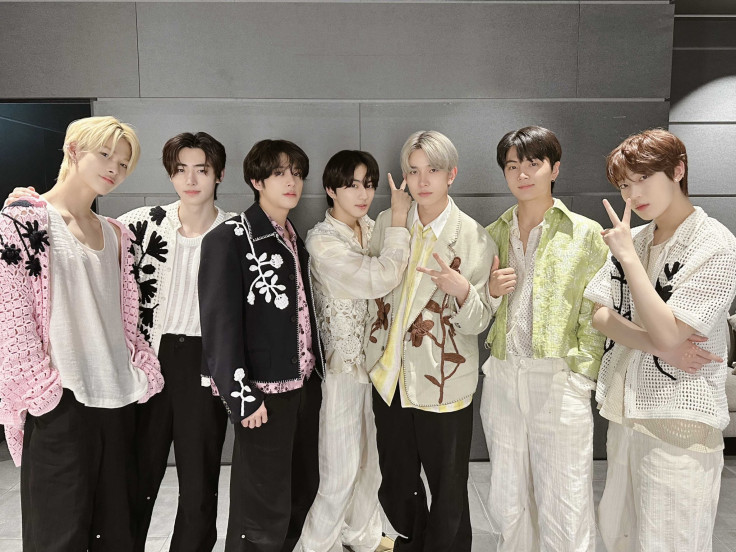 © Copyright IBTimes 2023. All rights reserved.