LOOK: Rookie Idol Caught Smoking, Clubbing After His Boy Group's Debut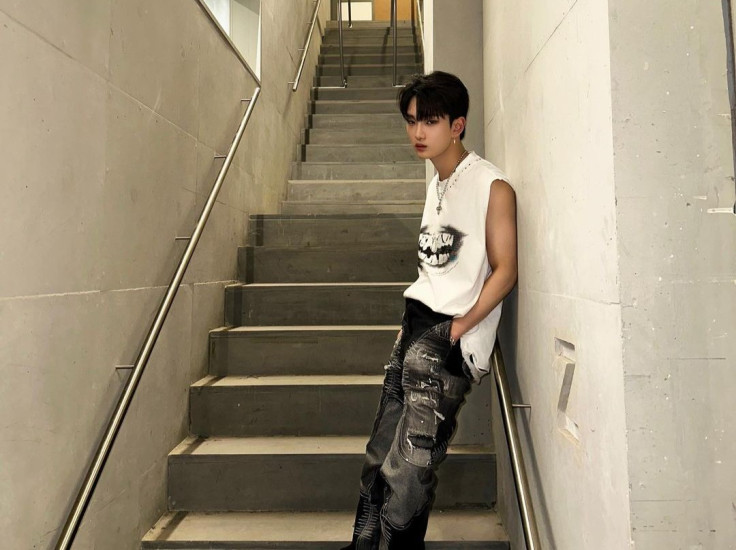 KEY POINTS
n.SSign member Junhyeok trended on Twitter after photos and videos of his outside activities leaked
Junhyeok was allegedly caught smoking and partying at a club
The K-Pop community showed support for Junhyeok, saying he is "enjoying" his youth
Photos and videos of a rookie K-Pop idol hanging out and smoking at a club in South Korea are making rounds online, and the K-Pop community has mixed reactions — most, however, showed support.
n.SSign member Junhyeok became the newest target of the K-Pop community after he was allegedly caught smoking, clubbing and meeting with girls the night after his group's debut showcase, held last Aug. 18. As seen in photos uploaded by Twitter user @algyeee123, the 22-year-old South Korean artist crouched on the ground with a cigarette on his hand.
The user captioned the post, "230818 Music Bank, check. Fan sign, check. And then, later that same night, a hook-up bar, also check. [Laughing my a—s out]. Wow, Junhyeok. You have so much energy," also attaching a snap from n.SSign's group photo at KBS2's station, where the group held the showcase on the same day.
The same user shared more photos of Junhyeok next to an unidentified girl along with the caption, "Which male idol went clubbing right after a music show and a fan sign, and then smoked cigarettes surrounded by women?"
Another user with the handle @VJo0L2hhb22081 also took to the platform to share a video allegedly showing other members of n.SSign dancing at a club to the latest K-Pop releases, such as Stray Kids' "S-Class." It is unclear, however, who among the ten members was exactly spotted. The post has since garnered 1.2 million views.
While smoking and clubbing could be controversial or taboo for domestic K-Pop fans, the newer generation of international fans seemed more accepting of the idol's outside activities and even showed support.
"It's so weird. How [can] clubbing and smoking be something controversial for idols to do? They're already going through enough, let them live," one user commented.
Another wrote, "Is he [an] adult? Was he on his own time? Was he hurting anyone? Get over it. Who cares if idols go clubbing and smoke? With how stressful being an idol is, I would be smoking too."
"[People] should stop denying that idols don't smoke when at least 50% of idols do that...Let them go clubbing! He is enjoying his youth, nothing wrong," a third user stated.
"Bro is literally with his team celebrating [its] debut. Get it bestie," a fourth user cheered, while another added, "I saw how he was dancing with full force in the clips...that's some energy that I admire."
"This is my sign to stan [for real]," a sixth user quipped.
n.SSign — which stands for Net Of Star Sign — made its debut last month with the album "BIRTH OF COSMO" under n.CH Entertainment.
It was formed through a survival show, titled "Stars Awakening," which was a collaboration between Channel A and Abema. Originally a project group with seven members, its contract became permanent in July, and three more members were added. The debut lineup includes Kazuta, Hyun, Eddie, Doha, Sungyun, Junhyeok, Robin, Hanjun, Laurence and Huiwon.
Hyun, however, did not participate in the group's debut promotions due to health issues.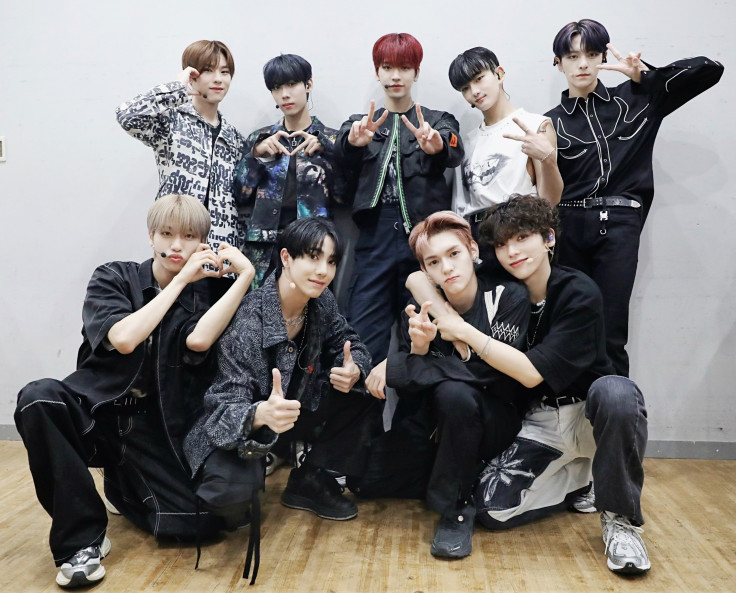 © Copyright IBTimes 2023. All rights reserved.