New K-Pop Group POW To Debut Next Month With Thai, Korean-Filipino Stars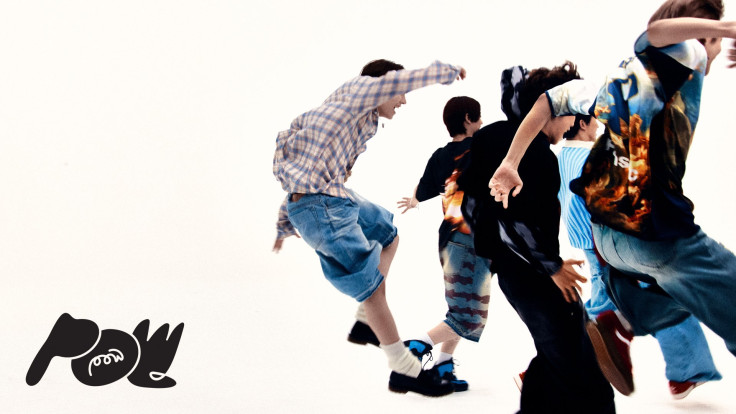 KEY POINTS
Thai actor Yorch was the first member of Grid Entertainment's upcoming boy group to be revealed
Grid Entertainment's five-member rookie group, POW, is slated to debut in September
Fans can now follow POW on its official SNS accounts while waiting for the group's debut
Grid Entertainment welcomed August with an announcement about its upcoming five-member K-Pop boy group.
On Tuesday, Grid Entertainment, a group established by a group of creatives who led the business of K-pop artists from YG Entertainment and SM Entertainment, announced that the entertainment company will debut its newest boy group, POW, in September.
POW, whose official slogan is "Creating Culture Everyday," aspires to provide a fresh and fun experience to the music industry. It is also expected to create a new culture beyond what is currently trending in the global music scene.
In July, Grid Entertainment announced its establishment and the signing of an exclusive contract with Thai actor Yorch.
"We are planning to introduce a new male idol group, including Yorch," said an agency representative at the time.
"Starting with Yorch, we will also reveal a variety of information regarding the members sequentially, including the name of the group," said the new agency's CEO, Shim Hye-jin.
On Tuesday midnight, POW's official SNS accounts were launched, with more photos and information about the group's members.
POW is slated to debut in September with five members: Yorch, Hyunbin, Jungbin, Dongyeon and Hong.
Yorch – whose real name is Yongsin Wongpanitnont – is a famous Thai actor with over 2 million followers on Instagram.
He began his career as a child actor at the age of 10. He is best known for starring in Thai TV dramas "Thong Nuea Kao," "Luead Mungkorn: Singh" and "Wai Sab Saraek Kad 2."
In 2018, Yorch reportedly auditioned for SM Entertainment. However, he reportedly didn't become a trainee because of his contract with Thai TV3.
The Thai actor was also revealed to be a member of "Trainee A," BigHit Music's upcoming boy group, in January 2022. He was supposed to debut with six other members, including Leo, Sangwon, Woochan, James, JJ and Jihoon. However, the debut project got canceled.
Yorch officially made his debut as a soloist on April 11 with his single, "Seven."
Meanwhile, Dongyeon, whose real name is Youn Dong-yeon, is a Korean-Filipino who previously joined SBS's audition show "LOUD" in 2021. His Filipino name is Justin Lajo.
Grid Entertainment is yet to unveil more details about the other members of POW. Starting from the announcement of the rookie group's name, members and SNS accounts, POW will reportedly begin its global promotions.
Fans awaiting POW's debut can follow the group on Instagram, Twitter, YouTube and TikTok for updates and announcements.
© Copyright IBTimes 2023. All rights reserved.