LOOK: SF9's Hwiyoung Wears A Dress During Live; Asks Fans 'Is It Pretty?'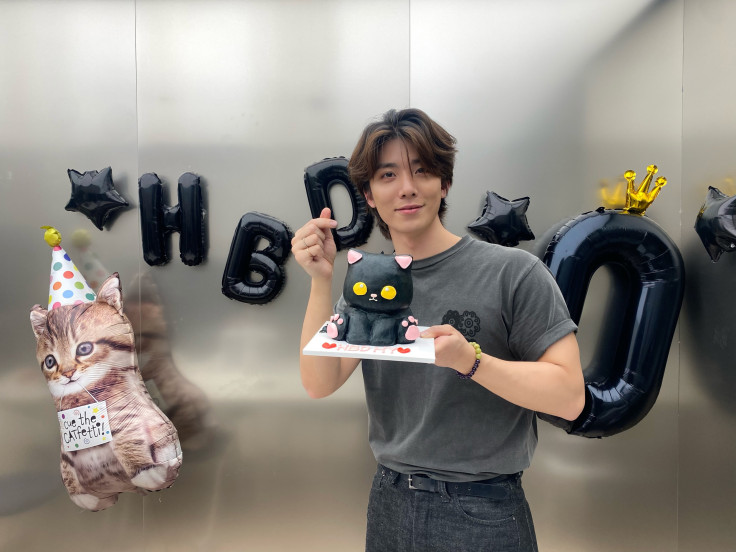 KEY POINTS
SF9's Hwiyoung wore a night dress during a livestream
Fans praised him for his unbothered personality
Hwiyoung debuted as a member of SF9 in October 2016
SF9 member Hwiyoung recently stunned the K-Pop community with his unbothered personality after wearing a night dress during a livestream.
On Sunday night KST, the 24-year-old South Korean artist went live via YouTube to catch up with the fans — known as Fantasy. There, he was seen hanging out in what appeared to be his bedroom while wearing a one-piece nightwear attire, commonly worn by women.
In a video uploaded by @alexanderbihn on TikTok, Hwiyoung could be seen doing several poses, questioning fans if his outfit looked "pretty." He then clarified that he didn't know what the outfit was called, but he just saw it and instantly put it on because it looked comfortable.
"Rather than being manly, it's more like... Wear whatever you're comfortable with," he said. "This one piece is good though, who cares? Just wear it."
Another user shared screenshots of the main rapper wearing the night dress, which he borrowed from his sister. The user wrote in the caption, "My favorite male idol. This is the first time I've seen him wearing a sleeveless dress borrowed from his older sister with short hair at 4:30 in the morning, and it probably won't happen again in my life."
Photos and videos captured from the livestream have since circulated online, and Hwiyoung received praise from social media users for openly breaking gender stereotypes.
"Hwiyoung slaying as per usual," one user stated on TikTok, while another commented, "Is this my sign to stan sf9?!?!"
"He looks really good I see no problem with it, he's rocking it," a third user added.
"Hwiyoung in a night dress going viral lol. Thank God I watched this legendary live. This boy is so CUTE!" a fourth user wrote on Twitter.
Another praised the K-Pop idol, writing, "Hwiyoung, you are so cool for not assigning gender to clothes. I hate when people are like this is for female, this is for male."
In related news, Hwiyoung made his solo debut last month with the single "Drive5."
This came nearly seven years after he debuted as a member of SF9 alongside Young Bin, Rowoon, Kang Chan-hee, Yoo Tae-yang, Dawon, Zuho, Kim In-Seong and Jae Yoon. The group is handled by FNC Entertainment and is best known for the tracks "Easy Love," "Now Or Never," "O Sole Mio," "Mamma Mia," "Good Guy" and "Tear Drop," among others.
© Copyright IBTimes 2023. All rights reserved.