Look: Trump Orders 'Whiz Wit' At Famous Cheesesteak Resto In Philadelphia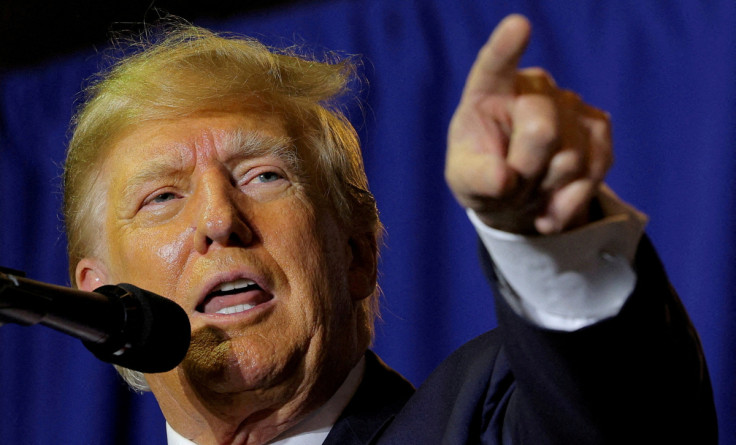 KEY POINTS
U.S. Magistrate Judge Jonathan Goodman ordered him not to speak to Nauta about the case
Nauta's "flip-flopping on the facts" testimony was crucial to the prosecution team
Online users poked fun at Nauta's appearance with the former president
Former President Donald Trump was seen Friday at the famous South Philadelphia restaurant Pat's King of Steaks ordering cheesesteak "whiz wit" – with Cheez Whiz and fried onions – with longtime aide Walt Nauta.
Trump was in town for the Moms for Liberty Summit in Center City with other Republican presidential hopefuls Florida Gov. Ron DeSantis, former UN Ambassador Nikki Haley, former Arkansas Gov. Asa Hutchinson and entrepreneur Vivek Ramaswamy.
After his speaking engagement, Trump pulled up at Pat's, and CNN field producer Jim Simon spotted him with Nauta, a former Navy veteran who was indicted alongside him by special counsel Jack Smith over the alleged mishandling of highly classified documents.
Along with the real estate mogul, the former Navy veteran who remains a fierce supporter of him faces six charges, including conspiracy and making false statements.
If convicted, Nauta could face up to 20 years in prison.
Although they are not legally constrained to speak to each other, the photo could be a problem for the former president since the judge overseeing the case, U.S. Magistrate Judge Jonathan Goodman, ordered him not to speak to Nauta about the case after the latter's indictment got moved to July.
Multiple sources confirmed to RadarOnline.com that Nauta's "flip-flopping on the facts" testimony in the lead-up to the indictment was crucial to the prosecution team of the Department of Justice (DOJ).
He was also seen on secret surveillance video from Mar-a-Lago moving boxes of classified documents per orders from his boss.
"The video is crucial to the prosecution case because it seemingly corroborates Nauta's account of moving boxes after the subpoena was issued," the unnamed source told the news outlet.
"Nauta's testimony to the feds, together with the surveillance video, are the most specific evidence that nailed Trump. In the end, it was CCTV [that] did Trump in."
Trump accused the DOJ of "trying to destroy" Nauta's life, "like the lives of so many others, hoping that he will say bad things about Trump."
"He is strong, brave and a great patriot," Trump added on his social media platform Truth Social.
Meanwhile, online users poked fun at Nauta's appearance with Trump.
"Having a Philly cheesesteak instead of finding a Florida defense lawyer. Got it," George Conway, a conservative attorney whose ex-wife, Kellyanne, served as senior adviser to Trump, tweeted.
"He doesn't let Walt out of his sight," former Republican operative Ron Filipkowski tweeted. "Poor guy can save his own ass by cooperating and telling the truth, but Trump will make damn sure he drags him right down with him."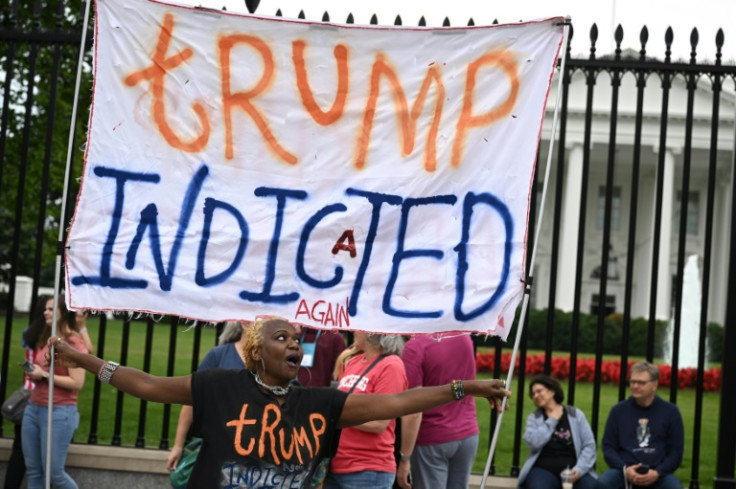 © Copyright IBTimes 2023. All rights reserved.