Trump Planning Twitter Comeback; Allies Say Ex-POTUS May Use Platform To Offset Bad News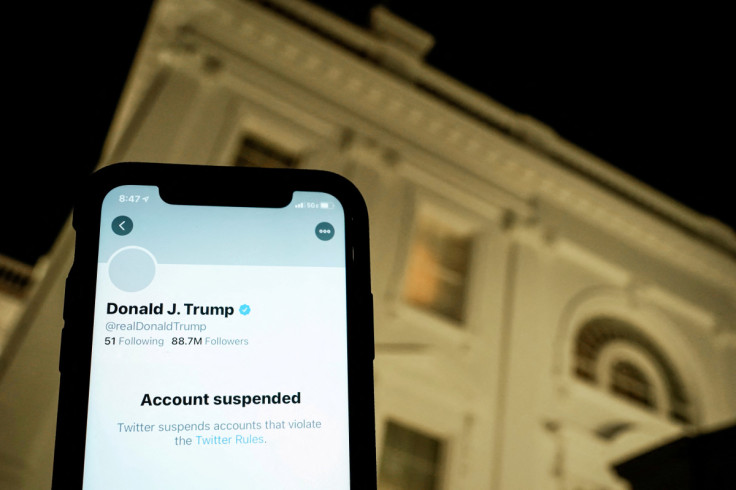 KEY POINTS
A person close to the Trump campaign said Twitter may be used as a neutralizer against bad news
Trump has more than 86 million Twitter followers – five times more than his GOP rivals combined
Elon Musk lifted Trump's ban weeks after he acquired Twitter last October
Former President Donald Trump is reportedly planning to make a comeback on Twitter, more than two years after he was banned from the social media platform. His allies believe he has a specific purpose.
People close to the ex-president revealed that Trump has considered the idea of returning to the platform as he attempts to reclaim the presidential seat in 2024, Axios reported Wednesday.
In particular, the business mogul may use Twitter as a tool to offset bad news about him as he grapples with legal issues, a person close to the Trump campaign said. Other allies agree that even with Truth Social, the social media platform founded by Trump, the ex-POTUS still needs Twitter to reach out to a wider audience ahead of the 2024 presidential election.
Mike Davis, a Trump ally and founder of advocacy non-profit The Article 3 Project, said he wants the ex-POTUS "to get back on [Twitter] before the presidential campaign heats up" as the Republican "needs to make Twitter great again."
"From a business perspective, it's very smart he's only on Truth. From a political perspective, he needs to be on Twitter," Davis added.
Trump had actually considered making a Twitter comeback in December 2022, when the Congress' hearings on the Jan. 6 riot ended, people close to the GOP 2024 frontrunner told Axios. However, he decided to stay on Truth Social even after his team drafted possible tweets to commemorate his return.
Twitter owner Elon Musk lifted Trump's ban weeks after he took over the platform last October.
Aside from the ban being lifted, an exclusivity deal that tied him to Truth Social already expired last week, giving Trump the freedom to get back to tweeting, Forbes reported. Neither Trump nor Truth Social's parent company, Trump Media & Technology Group, has announced if an extension has been discussed.
With 86.7 million followers on Twitter, Trump is the ninth most-followed person on the platform, according to Forbes. He has five times more followers than his GOP primary rivals combined.
Reports about Trump's Twitter comeback first emerged in January, after Rolling Stone reported the Florida Republican no longer wanted to make commitments regarding his exclusivity deal after its expiration.
The same month, a Republican who spoke on condition of anonymity told NBC News that Trump has "been talking" about returning to Twitter "for weeks."
One of Trump's campaign advisers told Axios that the businessman may be timing his Twitter return appropriately. For instance, he may use the platform after "another indictment."
Some advocates have raised concerns about Trump's impending return to social media outside Truth Social.
Angelo Carusone, CEO of nonprofit Media Matters, told CNBC that Twitter and Facebook may be used by the ex-president to guide his millions of followers to Truth Social, where he is free to say anything he wants. The media advocate pointed out that Twitter was "the first one out of the gate to make a policy change" regarding disinformation and harmful content.
Twitter has some policies against misinformation and unwanted social media habits, but under Musk, the platform "will no longer be a vanguard for addressing disinformation or extremism," Carusone noted.
Meanwhile, Trump remains active on Truth Social. On Wednesday, he posted a string of screenshots from recent polls that indicated he retains the lead over Florida Gov. Ron DeSantis and other Republican candidates.
After being reinstated on Twitter, Trump said he doesn't see "any reason" to tweet again, citing "a lot of problems" on the platform, alluding to the chaotic takeover and the mass layoffs that followed.
Other GOP candidates are already capitalizing on Twitter's large user base. DeSantis launched his 2024 campaign on Twitter Spaces last month, while Sen. Tim Scott of South Carolina was using the platform to establish a bigger presence.
© Copyright IBTimes 2023. All rights reserved.