Melania Trump Launches New NFT Collection, But Didn't She Buy Her Own Tokens Last Year?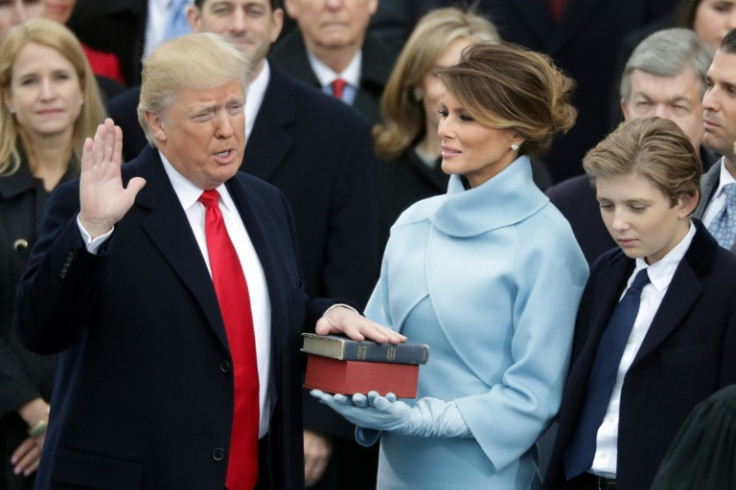 KEY POINTS
The 1776 Collection will feature six pieces of digital collectables that includes a patriotic-themed music track
Each item in Melania Trump's new NFT collection costs $50
A digital wallet tied to the creator of Melania's previous NFT collection was linked to the auction's winning bid
Former First Lady Melania Trump is rolling out a new collection of non-fungible tokens (NFTs) more than a year after she brought her own tokens at an auction.
The former first lady's office Thursday announced the launch of her new NFT collection named "The 1776 Collection" in time for the Fourth of July. The collection, which was made available through USA Memorabilia, will feature a "unique range of digital collectables" that includes six pieces. Some of the NFTs bear the images of the Statue of Liberty, Mount Rushmore and the Liberty Bell. Each piece of the collection also includes a "patriotic-themed music track."
"The 1776 Collection of artwork draws inspiration from several iconic landmarks of our nation, which I had the privilege of visiting during the time I served as first lady," Melania said in a statement to Fox News Digital. "Each piece provides a view into our nation's history, culture and patriotism. I am proud to celebrate our great nation and remain inspired by the words contained within the Declaration of Independence."
Each item in Melania's 1776 Collection costs $50. A portion of the proceeds will go toward Fostering the Future, which helps secure educational opportunities and computer science scholarships for children in foster care, particularly those aging out of the system.
It is not the first time Melania released her own collection of NFTs since her husband, former President Donald Trump, exited the White House in 2021. Last year, Melania put up the "Head of State Collection" for auction, which was bought for a winning bid of 1,800 SOL or $185,000. However, an analysis of recorded transactions on the Solana blockchain, which hosted Melania's auction, found that the winning bid was linked to members of Melania's team, per Bloomberg News.
The outlet's analysis also found that a digital wallet tied to the creator of Melania's NFT transferred 370,000 USDC stablecoin to another digital wallet, which then transferred 1,800 SOL to a third digital wallet that placed the auction's winning big.
The same conclusion was reached by Vice's Motherboard tech news site which noted that the winning bid for Melania's NFT got the money for the auction from the creator of the collection itself.
The International Business Times could not independently confirm the results of the analysis.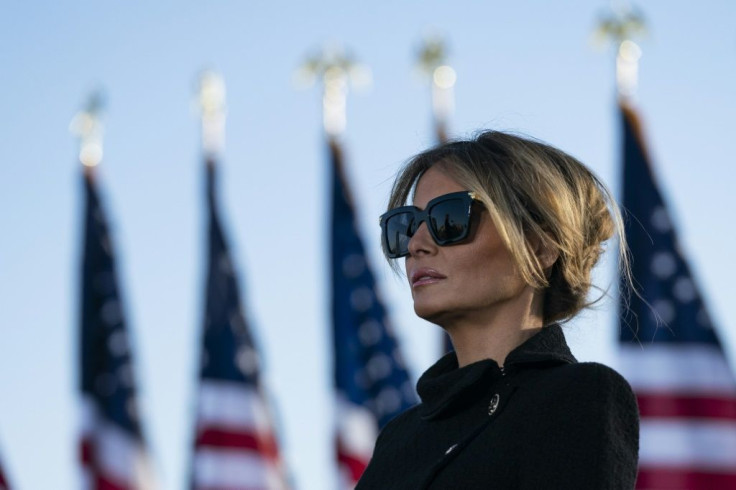 © Copyright IBTimes 2023. All rights reserved.