Lori Vallow Update: Why Judge Banned All Cameras From Murder Trial With Husband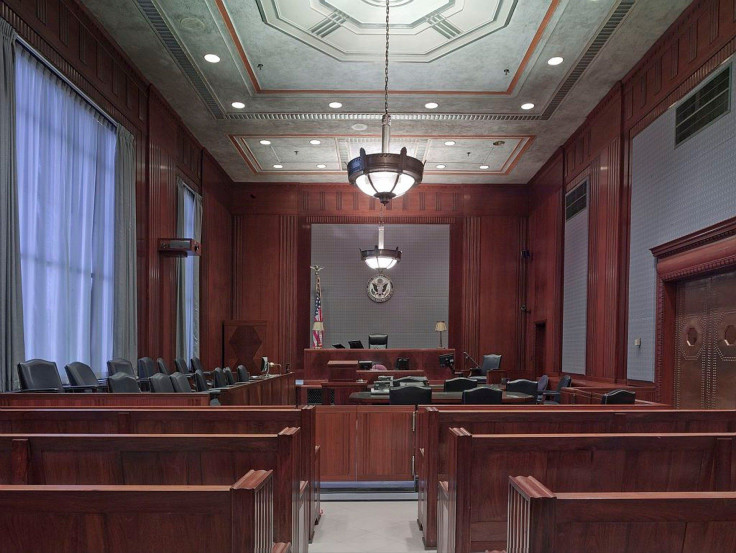 Lori Vallow and Chad Daybell are set to go on trial in 2023 to face murder charges and several other felonies following the deaths of Vallow's children, Tylee Ryan and Joshua "JJ" Vallow, and Daybell's late wife.
When the trial begins, cameras won't be allowed in the courtroom, according to a new ruling by an Idaho judge.
Seventh District Judge Steven Boyce issued a ruling on Friday that barred video and photo coverage inside the courtroom during Vallow and Daybell's trial.
"The Court determines here in that continued visual coverage of this case poses a great risk to the fair administration of justice in this case and Co-Defendant Chad Daybell's companion case, which cases are joined for trial. Therefore, continued visual coverage will no longer be permitted," Boyce wrote.
Vallow's lawyer initially claimed the media may have violated attorney-client privileges by placing cameras and microphones too close to the defendant.
In the ruling, the judge appeared to believe the press behaved appropriately in the courtroom.
"First, the Court affirms that there is no indication that any orders relating to the conduct of the media during hearings, in this case, have been violated. The Court has likewise witnessed no misconduct on any part of the media during hearings in these cases," Boyce wrote.
"The presence of media during the hearings has in no way interrupted those proceedings, and attending media have been respectful and professional."
However, the judge was still uneasy over the media attention the case receive and the consequences of allowing cameras inside the courtroom.
"The Court is very concerned that continued visual coverage of this case will impede the ability of the parties to select fair and unbiased jurors," Boyce noted.
"While the Court has refrained from delving into viewing the coverage in this case, the coverage is so extensive the Court has had to proactively avoid viewing it, as it is routinely part of local, and at times, national news," Boyce wrote in the memo accompanying his order.
Although cameras are banned from Vallow and Daybell's trial going forward, audio recordings will still be allowed.
The couple has been charged with murder, conspiracy, and grand theft. Both have pleaded not guilty and could face the death penalty if convicted.
Vallow and Daybell's trial is scheduled to begin on Jan. 9, 2023, in Ada County.
© Copyright IBTimes 2022. All rights reserved.
FOLLOW MORE IBT NEWS ON THE BELOW CHANNELS