Los Angeles Lakers Vs. Milwaukee Bucks: Where To Watch Live Stream Online, Preview, Prediction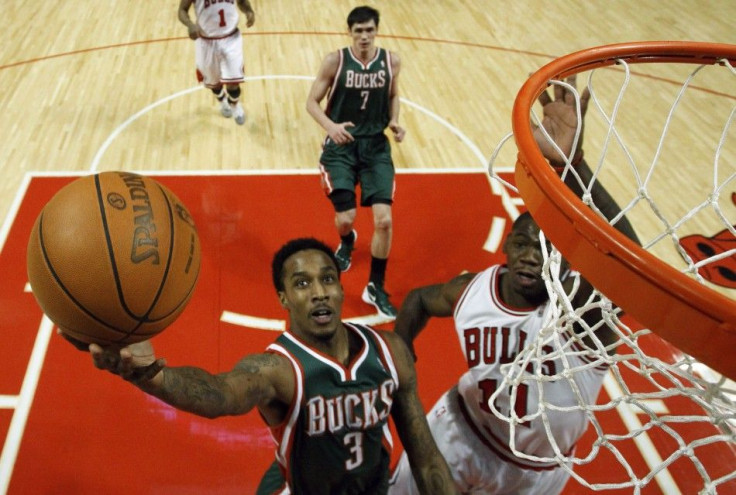 The eight seeds in the Eastern and Western Conferences are set to square off on Thursday night.
The Los Angeles Lakers will visit the Milwaukee Bucks for an 8 p.m. ET tip off. Viewers can watch a live stream of the contest online by purchasing NBA League Pass Broadband.
Both teams have the last playoff spot in their respective conferences, but the Lakers have two teams breathing now their necks. The Utah Jazz and the Dallas Mavericks are both challenging L.A. for the final playoff spot in the West, while the Bucks hold a 6.5-game lead over the Philadelphia 76ers in the East.
The Bucks, though, don't have much room to advance in the East. They are two games in the loss column behind the Boston Celtics and five games out of the sixth slot, which is held by the Atlanta Hawks.
L.A. will have the tough task of playing the second of back-to-back road games. On Wednesday night, the Lakers escaped Minnesota with a 120-117 win. The game ended in controversy, as the officials did not blow the whistle on what appeared to be a foul by Kobe Bryant on a Ricky Rubio three-point shot attempt at the buzzer. The NBA later admitted that the referees missed the foul call, which could have sent the game into overtime.
The Bucks are coming off a loss on Monday night, as the 76ers defeated them 100-92 in Milwaukee. Brandon Jennings was not happy after being benched for much of the fourth quarter.
The point guard left the game with 9:37 remaining, and was never put back in. Philadelphia went on a 20-9 run with Jennings off the court.
It won't be easy for Jennings to have a bounce-back performance on Thursday. He failed to score on Wednesday, and will face the Lakers, who he recently has had little success against.
On Jan. 15, Jennings was held to 12 points on four-of-14 shooting in a 16-point loss to L.A. After the game, the 23-year-old praised Bryant's defensive effort, calling it "the best D anybody's played on me since I've been in the league."
Dwight Howard could be in line for a big game against the Bucks. In his last game against Milwaukee, the center was dominant, scoring 31 points on 14-of-18 shooting. He also grabbed 16 rebounds and blocked four shots.
Betting Line: Los Angeles -2, 209
Prediction: Milwaukee 98, Los Angeles 97
© Copyright IBTimes 2023. All rights reserved.