Los Angeles Lakers Vs. San Antonio Spurs: Where To Watch Live, Preview, Betting Odds, Prediction Of Game 1 First Round Playoffs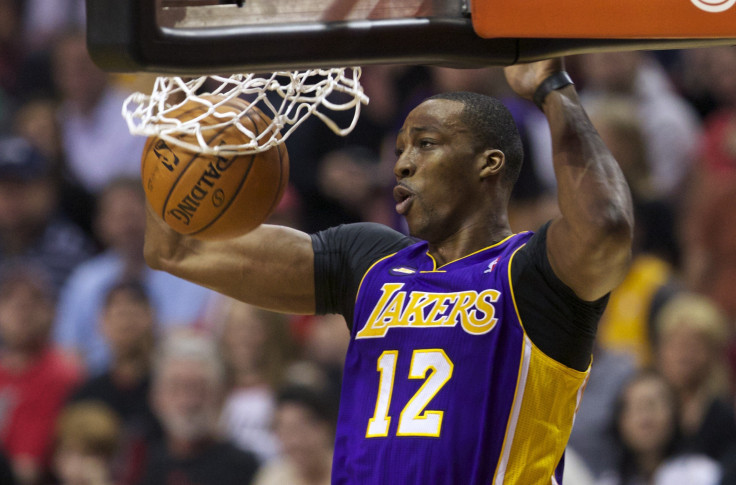 Even without Kobe Bryant, the Los Angeles Lakers kept their star's guarantee of making the playoffs, but advancing to the later rounds will require much more than a promise.
The Lakers square off against the San Antonio Spurs Sunday afternoon at the AT&T Center in Game 1 of their seven-game first round series.
Bryant went down with a torn Achilles a week ago, and the Lakers powered through with two straight wins to extend their streak to five consecutive victories to close out the regular season.
L.A. even toppled the Spurs 91-86 a week ago, behind center Dwight Howard's 26 points and 17 rebounds, along with guard Steve Blake's 23 points.
Howard and forward Pau Gasol have taken over the offense since Bryant's departure, and thus far the Lakers have gone undefeated. Gasol has picked up a triple-double in two of his last three games, including 17 points, 20 rebounds, and 11 assists in the regular-season finale against Houston. While Howard appears more comfortable on the court, the Lakers have looked like a more confident bunch.
Gasol will have to continue that hot streak against a Spurs team boasting their own pair of dominant big men, and one of the top point guards in the game.
San Antonio's Tim Duncan compiled one of the best all-around seasons of his 16-year career, and led the Spurs to the second best record in the West at 58-24.
Duncan's 17.8 points and 9.9 rebounds, along with 2.6 blocks a game, complemented point guard Tony Parker's 20.3 points and 7.6 assists. Big man Tiago Splitter co-anchors the middle with Duncan, averaging 10.3 points and 6.4 rebounds, while guard Danny Green and forward Kawhi Leonard are fierce defenders on the perimeter.
The game tips off minutes after 3:30 p.m. Eastern and will be broadcast by ABC.
Betting Odds: Spurs are favored by 8.5 points.
Over/Under: 190 points
Prediction: Either Howard and Gasol have found a new chemistry with Kobe out, or Gasol has a better understanding of head coach Mike D'Antoni's offense. The Lakers are red hot and with Parker still recovering from ankle injury, the Spurs are vulnerable. Look for the Lakers to steal one in San Antonio.
Predicted Score: Los Angeles 100, San Antonio 94
© Copyright IBTimes 2023. All rights reserved.