'Love & Hip Hop: Hollywood' Star Miles Brock Denies Attacking Milan Christopher As Reports Surface That He Was Arrested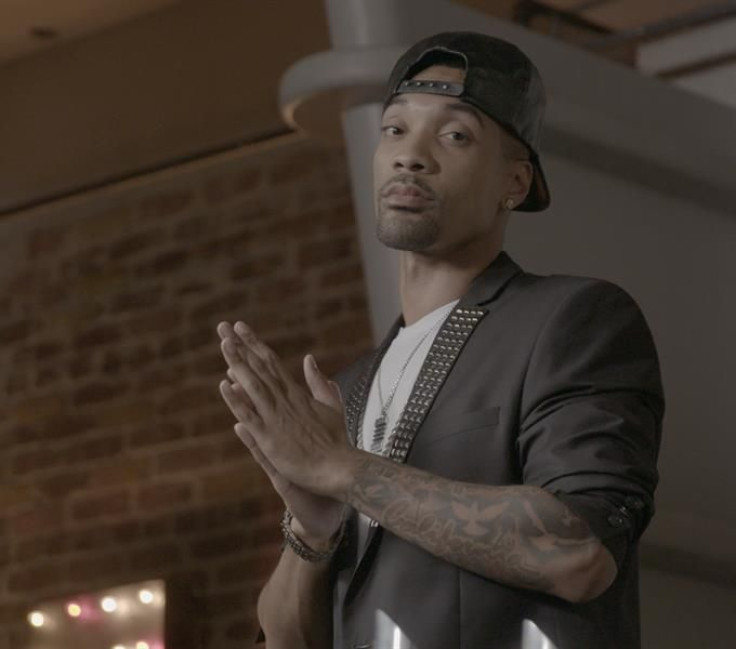 "Love & Hip Hop: Hollywood" star Miles Brock is accused of allegedly punching his ex-boyfriend and co-star in the face Friday night after getting into an argument at a New York nightclub. As previously reported, Miles and Milan have been arguing over social media ever since they split a few weeks ago.
According to TMZ, the incident happened over Halloween weekend while Miles and Milan were in town filming the "Love & Hip Hop: Hollywood" Season 2 reunion. The site reported that the former lovers ended up partying at the same club and got into an argument. Things supposedly escalated between the two VH1 stars and sources told TMZ that Miles hit Milan.
The outlet further wrote that the rapper was arrested in Times Square after Milan filed a police report. Milan hasn't directly addressed the alleged incident but did post on Instagram early Monday morning that his time in New York for the reunion was "painful."
"Right now I'm setting aside one of the most dramatic situations I have ever experienced in my life for the sake of my community, my heart & my sanity. If you guys only knew the pain I have faced in the last 72 hrs and the information I have been bombarded with in the last two weeks, I think you would understand what I am going through," he wrote. "I need a moment to gather my next moves, my life and my purpose because everything is so foggy right now."
Miles, however, denied that he attacked his ex-boyfriend, taking to his own Instagram account to tell fans about his side of the story. "Woke up this morning to more gossip, slander and lies," he posted. "It's sad that there are people out there so evil and desperate for attention. I've never put my hands on anyone."
Miles and Milan, who are both new cast members on "Love & Hip Hop: Hollywood," spent much of the season trying to work through relationship issues as Miles struggled with coming out as gay to his family and ex-girlfriend Amber Hunter.
© Copyright IBTimes 2023. All rights reserved.