'Love & Hip Hop: New York' Star Amina Buddafly Reveals She's In Her Last Trimester, Ready To Meet Baby Bronx [PHOTO]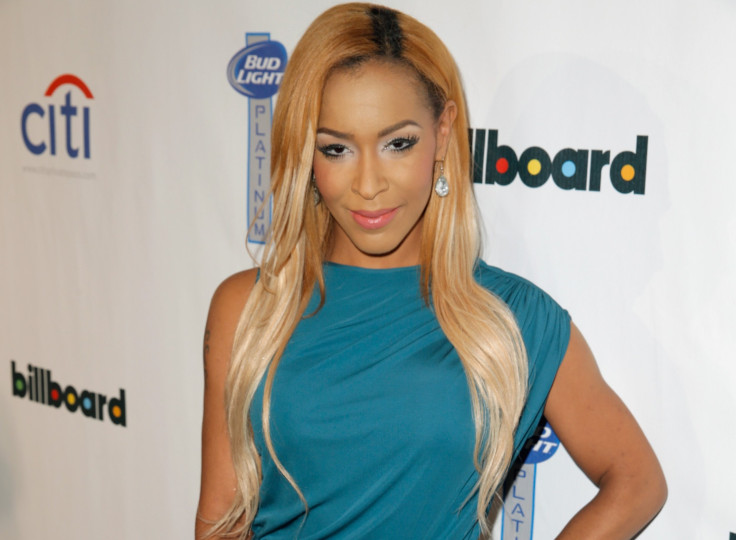 Amina Buddafly's due date is fast approaching. The "Love & Hip Hop: New York" star is expecting her second child with husband Peter Gunz and gave fans a brief update on her pregnancy through Instagram.
Amina posted a photograph of her bare baby bump Friday:
The couple's baby girl is expected to arrive in July, which is the same month their daughter Cori was born. In an interview with VH1 last month, Amina dished on her pregnancy, revealing that she let Peter pick out the name for their unborn child because he has a knack for choosing good ones.
"He suggested about seven names because he's good with name ideas. At first, I looked at all seven names, and I didn't really like none of them. And Bronx especially, I was like, never, but then after a while I totally turned around and that was my favorite out of the names," she said. "We don't have a middle name yet, but it's Bronx, and it's a girl."
Even though the former Black Buddafly singer and Peter are getting ready to welcome a second baby together, the married couple is not living together. Shortly after the Season 6 reunion of the VH1 show, Amina moved to Los Angeles with Cori while Peter stayed behind in New York.
"Peter and I are not together," Amina told VH1. "We don't live together, and we're not in a relationship, but are we done for good? Only time will tell."
Their marriage issues played out during Season 6 of "Love & Hip Hop: New York." The two have always had a strained relationship, but things took a turn for the worse when Peter told his wife that his ex-girlfriend, Tara Wallace, was pregnant again. Tara and Peter welcomed their third child together, a boy named Gunner, in February.
© Copyright IBTimes 2023. All rights reserved.