'Lucifer' Season 2 Cut From 22 Episodes To 18; Four Episodes To Be Part Of Season 3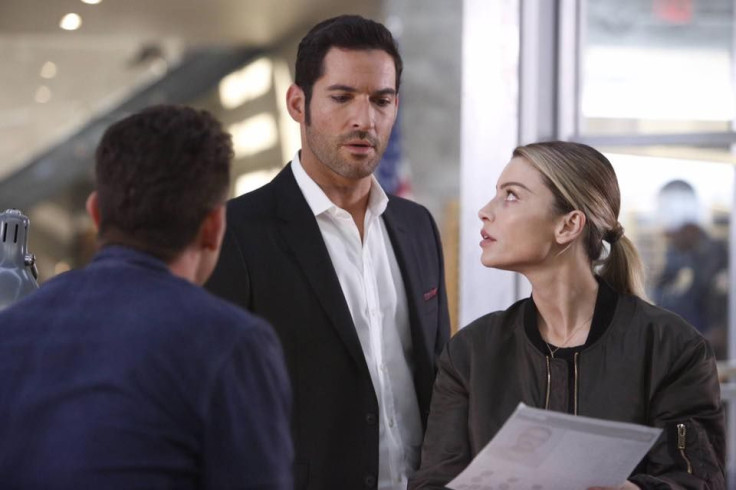 "Lucifer" Season 2 fans will be devastated to know that the original 22-episode run has been cut to just 18 episodes.
According to TV Line, the four episodes that are supposed to be part of Season 2 will be included in Season 3 next fall. All four episodes are standalone, which means they will not have a direct impact on the narrative for Season 2. In fact, the finale episode, which is set to air on May 29, has been created in such a way that it will be satisfying to the viewers.
While speaking with the publication, co-showrunner Ildy Modrovich explained, "We have four episodes at the very end that… are going to be completely standalone episodes," he said. One such episode will feature a flashback from the first time Lucifer Morningstar (Tom Ellis) arrived in Los Angeles from Hell.
On his Twitter account, Modrovich reminded fans that "Lucifer" Season 2 originally had a total of 18 episodes. It was only months after the premiere that the network ordered four more episodes. Each of the additional episodes are focused on select characters from the hit FOX TV series.
Read: What happens to Lucifer Morningstar in 'Lucifer' Season 2, episodes 20 and 21?
Meanwhile, the writers of "Lucifer" Season 2 just dropped the official titles for episodes 18 to 21. Episode 18 is titled "The Good, the Bad and the Crispy," and it is directed by Karen Gaviola. The episode is written by Modrovich. Episode 19 is titled "Mr. & Mrs. Mazikeen Smith," and it is directed by Tara Nicole Weyr and written by Joe Henderson and Alex Katsnelson.
Episode 20, titled "City of Angels" is directed by Mark Tonderai and written by Jason Ning and Jenn Kao. While episode 21 is titled "Off the Record" and it is directed by Eduardo Sanchez and written by Jen Graham Imada.
"Lucifer" Season 2 will return to FOX with episode 14 on May 1 at 9 p.m. EST.
© Copyright IBTimes 2022. All rights reserved.
FOLLOW MORE IBT NEWS ON THE BELOW CHANNELS