Lufthansa to go green with world's first daily biofuel flights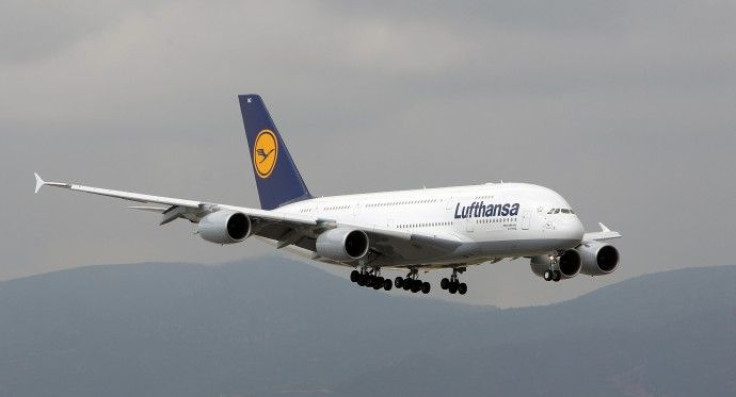 In a rather "environmentally concerned" approach to cut down on the carbon emission from flights, Lufthansa will start commercial biofuel flights daily between Hamburg and Frankfurt in a six-month trial from April 2011, the German airline announced on Monday. The move to operate an aircraft engine with biofuel over a long stretch of six months, is first of its kind in the world.
"Lufthansa will be the world's first airline to utilize biofuel in flight operations within the framework of a long-term trial," Wolfgang Mayrhuber, Lufthansa chief told media, adding that during the six month trial, Lufthansa will save around 1,500 tonnes (15,00,000 kg) of Carbon dioxide emissions.
As the airline industry worldwide is calling for an alternative source of energy, Lufthansa's pilot project hopes to check for the sustainability of biofuels against fossil fuels and their effect on aircraft's engine over a longer term.
Energy security issues, hike in petrol prices and climate change from greenhouse gases emitted by airplanes have been troubling the airline industry for quite some time. Virgin Atlantic Airlines, British Airways and Continental Airline have have already tested on biofuel flights in the last two years. However, environmentalists have been constantly warning that production of biofuels can also have adverse effects on environment.
According to a report by UN Food and Agricultural Organisation, biofuel plantations are destroying ecosystem of various regions in the world. Palm oil plantations set up for biofuel production in Indonesia and Malaysia, have led to deforestation resulting in more emission of greenhouse gases as the worst consequence.
Responding to such hazardous results biofuel productions could reap, Mayrhuber said that no rain forest will be deforested for Lufthansa biofuel. "In the procurement of biofuel, we ensure it originates from a sustainable supply and production process," he said pointing to the Finland based Neste Oil, which will provide biofuel to Lufthansa.
© Copyright IBTimes 2023. All rights reserved.