Lung Cancer Rates Drop Nationwide, NYC Smokers Highlighted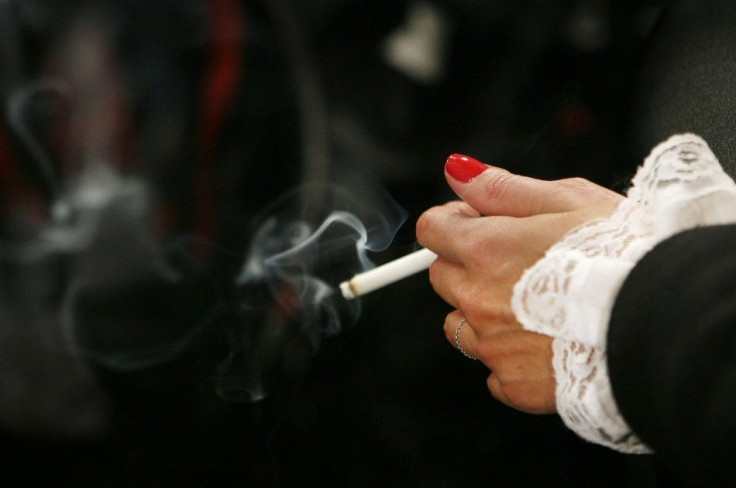 New rates of lung cancer cases among men and women in the United States dropped in 35 states and six states, respectively, between 1999 and 2008, according to a new report by the U.S. Centers for Disease Control and Prevention.
In the Western part of the country, where smoking prevalence is lower among men and women than in other regions, lung cancer cases are decreasing faster, study authors noted.
The report also noted that states that make greater investments in tobacco control, such as higher tobacco prices, hard-hitting media campaigns, 100 percent smoke-free policies, saw larger reductions in smoking.
Although lung cancer among men and women has decreased over the past few years, said CDC Director Thomas R. Frieden.
Lung cancer is the most commonly diagnosed cancer and the leading cause of cancer death in the United States, the health officials say.
Too many people continue to get sick and die from lung cancers, most of which are caused by smoking. The more we invest in proven tobacco-control efforts, the fewer people will die from lung cancer.
In New York, roughly 450,000 city residents have quit smoking since 2002, reducing the smoking rate to 14 percent, officials said on Thursday.
Officials are crediting the decline to graphic anti-smoking ads and public smoking bans and higher cigarette taxes.
Some 35 percent of adult smokers have quit since 2002, including 100,000 from 2009 to 2010, leaving nearly 850,000 adult New Yorkers smokers, New York City Mayor Michael Bloomberg said.
The decline follows a 2002 ban on smoking in bars and restaurants in the city and a pair of state cigarette tax increases, of 35 percent in 2002 and 58 percent in 2010.
Smoking is the leading cause of preventable, premature death in New York City and the nation today, and we're proud that a record number of New Yorkers are saving their own lives by quitting, Bloomberg said.
Cigarette smoking and exposure to secondhand smoke cause most lung cancer deaths in the United States, and CDC officials said to further reduce lung cancer cases, additional efforts are needed.
© Copyright IBTimes 2023. All rights reserved.