'Madden NFL 25': Is Mark Sanchez Rated Too High?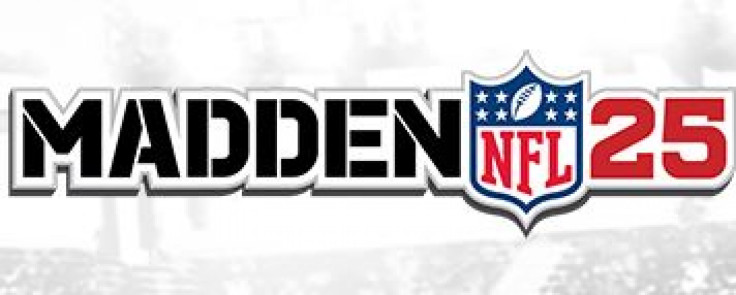 It's not a great time to be Jets QB Mark Sanchez. He just lost his starting job to rookie Geno Smith, he's currently rehabbing from an injury and his career might be on an irreversible downward spiral. In fact, Sanchez might be a better player in "Madden 25" than he is in real life.
NFL simulator "Madden 25" might have rated Sanchez's throwing accuracy a little too high. When the official "Madden 25" player rankings leaked, we noticed that Sanchez had a throwing accuracy rating of 75. Then, we compared that rating to some other quarterbacks and some statistical comparisons that bothered us.
Matt Stafford of the Detroit Lions has a throwing accuracy rating of 80 in "Madden NFL." A 75 throwing accuracy for Sanchez is a little high if "Madden 25" thinks that Stafford has a throwing accuracy of 80. But there's more to it than that.
"Madden NFL" games generally determine their player ratings based on the results and performance of teams and players from the previous NFL season. With that in mind, it's even more puzzling that "Madden 25" rates the throwing accuracy of Sanchez and Stafford so close together.
What's more, "Madden 25" fails to recognize the difference in workload between the two quarterbacks. Last season, Sanchez had a completion percentage of 54.3. Stafford had a completion percentage of 59.8. That's almost a difference of 5 percent, which should add validity to the "Madden 25" throwing accuracy ratings, right? Not exactly.
"Madden 25" doesn't seem to take into account that Stafford had 727 throwing attempts for the Detroit Lions last season, a whoppingly high amount. Sanchez, on the other hand, only had 453 throwing attempts. Stafford threw the ball 274 more times last season than Sanchez did. Assuming that the average starting quarterback throws the football 30 times per game, the difference in workload between Stafford and Sanchez roughly equates to eight full NFL games. There are only 16 games in the entire NFL regular season.
We're fairly certain that if Sanchez had thrown 727 times last season, his completion percentage would be closer to 50 percent than 55 percent. Of course, multiple factors are in play. The Detroit Lions are a much better team offensively. Sanchez didn't have anything resembling the offense that the Lions can put out. Nevertheless, "Madden 25" rates Sanchez and his throwing accuracy way too highly based on the reasons we laid out.
Further proof that "Madden 25" doesn't take workload into account when it comes to quantifying player attribute ratings lies within the ratings of Shaun Hill, the Detroit Lions backup quarterback. Hill had a grand total of 13 throwing attempts last season. That's about half an NFL game worth of work. He did complete 76.9 percent of his passes, but there's no way you can compare Hill's workload with Stafford or Sanchez and their workload.
Meanwhile, if you compare the throwing accuracy rating of Hill with Sanchez and Stafford, "Madden 25" considers Hill to be more a accurate quarterback than the other two. "Madden 25" rates his throwing accuracy at 85.
That just makes no sense.
What do you think? Sound off in the comments below.
© Copyright IBTimes 2023. All rights reserved.