Maine High School Student Sues School Over Suspension For Bringing Alleged Sexual Assaults To School's Attention
A Maine teenager is suing her high school following suspension for trying to draw attention to alleged sexual assaults committed by fellow students.
Aela Mansmann, 15, a sophomore at Cape Elizabeth High School near Portland, was one of three students suspended for reportedly leaving notes in the school's bathrooms about the alleged assaults and the school's inaction.
"There's a rapist in our school and you know who it is," one of the notes reportedly read.
In response, Mansmann has filed suit against Cape Elizabeth. The American Civil Liberties Union of Maine asked a federal court to block the suspension.
"I think anyone that has experienced any sort of sexual violence or harassment is especially vulnerable when they are going through their healing process," Mansmann said in a telephone interview, "and to have an ally who is willing to advocate for that, I think is crucial and beneficial."
Cape Elizabeth principal Jeffrey Shedd said in a note to the community the school had investigated the claims and found them false. He characterized the bathroom notes as bullying and nothing more than rumors.
The other suspended students have not addressed the suspensions and alleged notes publicly. Fifty students walked out of classes Oct. 7 in solidarity.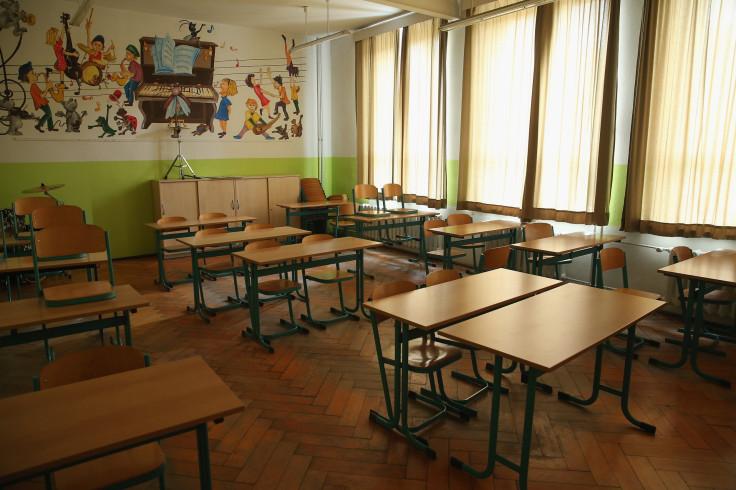 © Copyright IBTimes 2023. All rights reserved.