Is Malia Obama Still Dating Rory Farquharson? Student Quarantined With Family During Pandemic
It appears things are still going well for former First Daughter Malia Obama and her boyfriend, Rory Farquharson.
In a new interview while on the Bill Simmons Podcast, Malia's father, President Barack Obama, revealed that his older daughter, who is currently a student at Harvard, was still very much with Farquharson, who she reportedly began dating in 2018, and that he even stayed with the family when they first started to quarantine at the beginning of the COVID-19 pandemic.
"He's British—wonderful young man. And he was sort of stuck because there was a whole visa thing and he had a job set up, so we took him in," Obama said. "And I didn't want to like him but he's a good kid."
However, he did admit there was one thing about the young man his daughter has been dating that did surprise him since he had previously only had experience with his daughters.
"The only thing you discover: Young men eat. It's weird to watch them consume food," he admitted. "My grocery bill went up about 30 percent."
The new comments about the relationship come more than a year after reports swirled that the former First Daughter, 22, was engaged to Farquharson, but that things had been called off, much to her father's relief.
"Malia's devastated because she thought this was the man she was going to wed," sources claimed at the time. "Barack is relieved the guy is gone. He never liked Rory and told Michelle he was a bad influence."
The rumors and reports were later dispelled when the young couple was once again spotted out together.
While much has made about Malia's life since she started attending Harvard, her sister, Sasha, who attends the University of Michigan, has remained more under the radar. She recently did make headlines though after she surfaced on a Tik Tok video with a group of friends.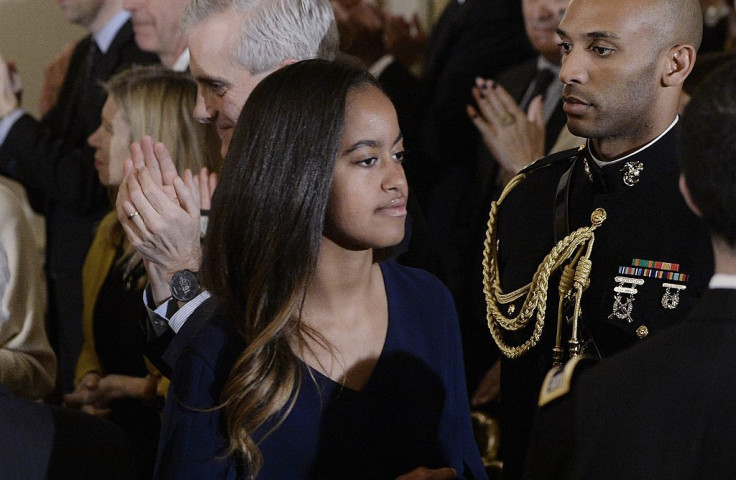 © Copyright IBTimes 2023. All rights reserved.