Man Booker Prize 2011: Julian Barnes Finally Takes Prize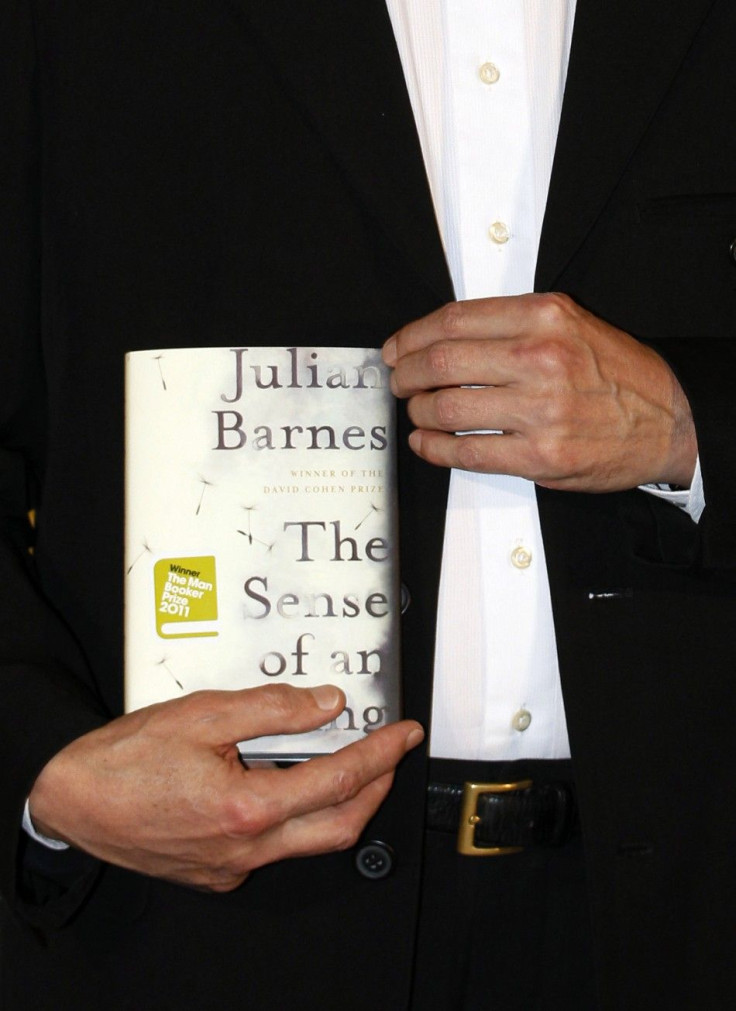 Fourth time on the Man Booker short list, Julian Barnes has finally triumphed winning the prize for fiction with his novel The Sense of an Ending.
The 65-year old was commended by judges for packing a great amount of information into 150 pages. It's one of these books, a very readable book, if I may use that word, but readable not only once but twice and even three times, said Stella Rimington, a former British spy chief who chaired the panel of judges.
The decision from the judges has come weeks after the judging process of the competition came under fire. Readers criticized that Stella Rimington had been appointed to chair the panel, saying she was a thriller writer who had help with writing and couldn't judge a literary prize, The Guardian reported.
Rimington and her judges were also questioned after they stressed the importantance of readability when judging the novels. The term was interpreted by some as dumbing down one of English-language fiction's top accolades, Reuters reported.
Rimington defended the statement saying We were not talking about only readability as some of you seem to have thought, we were talking about readability and quality. You can have more than one adjective when you are talking about books.
The judges found the discussion interesting and the fact that it has made headlines extremely gratifying, Rimington said in a press conference at London's Guildhall prior to the awards ceremony.
The five judges and Rimington were initially divided over Barne's novel but after in-depth analysis they reached mutual ground. It took just 31 minutes to decide on the winner, in what Rimington called an interesting debate.
Barnes was shortlisted for the prize in 1984 for Flaubert's Parrot, England, England in 1998 and Arthur and George in 2005.
The Sense of Ending, is a story about a man who comes to terms with his mutable past.
Amazon's synopsis of the novel reads:
Tony Webster and his clique first met Adrian Finn at school. Sex-hungry and book-hungry, they navigated the girl drought of gawky adolescence together, trading in affectations, in-jokes, rumor and wit. Maybe Adrian was a little more serious than the others, certainly more intelligent, but they swore to stay friends forever. Until Adrian's life took a turn into tragedy, and all of them, especially Tony, moved on and did their best to forget.
Now Tony is in middle age. He's had a career and a marriage, a calm divorce. He gets along nicely, he thinks, with his one child, a daughter, and even with his ex-wife. He's certainly never tried to hurt anybody. Memory, though, is imperfect. It can always throw up surprises, as a lawyer's letter is about to prove. The unexpected bequest conveyed by that letter leads Tony on a dogged search through a past suddenly turned murky. And how do you carry on, contentedly, when events conspire to upset all your vaunted truths?
Barnes has earned a prize of 50,000 pounds ($80,000) and the win normally means a high boost in sales.
© Copyright IBTimes 2023. All rights reserved.