Man Kills Wife, Injures 5-Year-Old Daughter Before Turning Gun On Himself
A Florida woman died and her 5-year-old daughter suffered injuries after her husband shot them before turning the gun on himself.
The shooting happened Tuesday evening at a residence in Land O' Lakes. The child's babysitter called 911 after witnessing the man shooting at his wife and daughter, said Pasco County Sheriff Chris Nocco, WTSP reported.
The babysitter told officers she had just finished taking care of the 5-year-old and was pulling away in her car when she saw a man run toward the mother and daughter who walked her out of the house.
Moments later, he shot them, killing the woman and injuring the child. After the shooting, the child ran inside the house, according to WFLA.
When deputies arrived at the scene, the child, who was not identified, told them her father was upstairs in the master bathroom and she heard a "big bang."
The SWAT team found the father dead upstairs with a gun next to him. The identities of the mother and father were also not revealed.
The child suffered a through-and-through bullet wound in her arm. She was rushed to a hospital for treatment. She is under the care of child protective services. Authorities were working to get the child into family care and ensure she was safe "physically, mentally, and spiritually."
Police revealed the man was previously arrested in August for domestic battery. Following the arrest, his wife got a domestic violence injunction to keep him away from her and her daughter.
"A 5-year-old girl no longer has a mother or father," Sheriff Nocco said in a news conference Wednesday, sharing details of the "horrific" domestic violence situation that ended in a murder-suicide.
"Because now this child will have to carry this with her for the rest of her life," Nocco added. "Every time she thinks about the Christmas season, she's going to remember this horrific time."
If you have thoughts of suicide, confidential help is available for free at the National Suicide Prevention Lifeline. Call 1-800-273-8255. The line is available 24 hours, every day.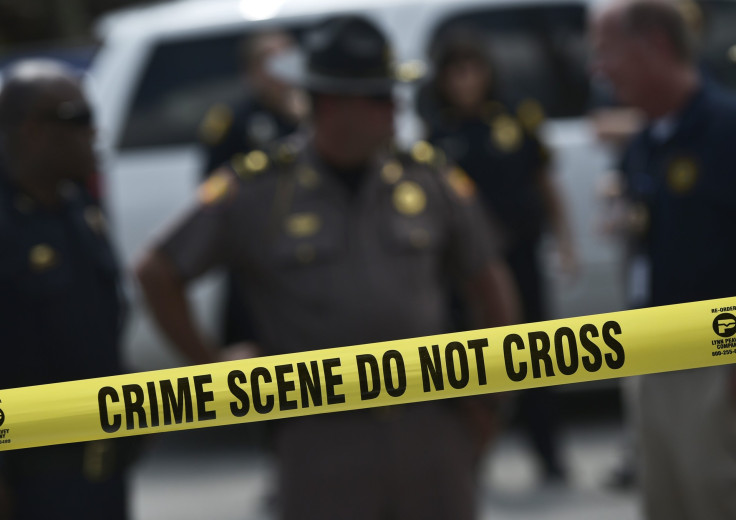 © Copyright IBTimes 2023. All rights reserved.