Manny Acta Fired by Indians, Sandy Alomar Named Interim Manager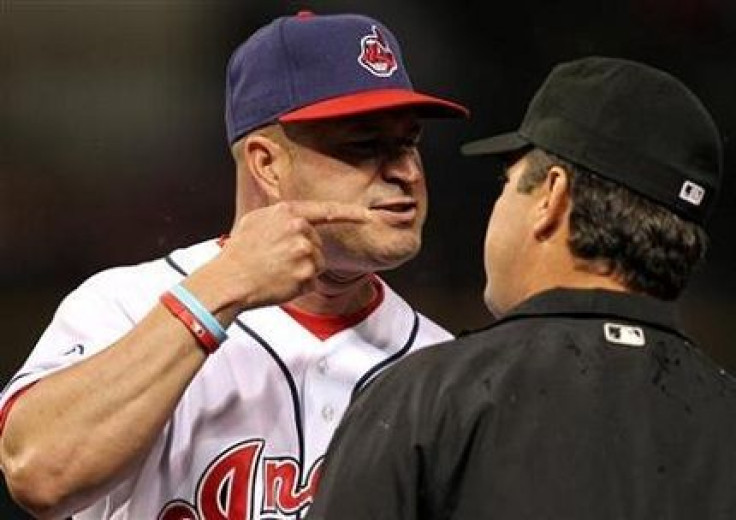 The Cleveland Indians fired manager Manny Acta on Thursday and replaced him with former All-Star catcher Sandy Alomar on an interim basis with six games remaining on the season.
Acta, 43, was hired on Oct. 25, 2009, but struggled to lead the Indians in the American League Central Division. The Indians finished in second place in the division in 2011, but are tied for last with Minnesota in 2012.
In his three seasons in Cleveland, Acta failed to have a .500 season, and leaves the club with a 214-266 record in three seasons.
"Managerial changes are never easy or taken lightly, but as we approached the end of the season and turned our attention to assessing the year, we determined a change was necessary," Indians general manager Chris Antonetti said in a statement.
Alomar, 46, gets promoted from bench coach, where he served in the position since Sept. 2011. Alomar played with the Indians from 1990-2000 and made six All-Star appearances with Cleveland, and also won the Rookie of the Year award in 1990.
© Copyright IBTimes 2023. All rights reserved.