Man's Parents Travel From India To Florida To Help Beat 'Disobedient' Wife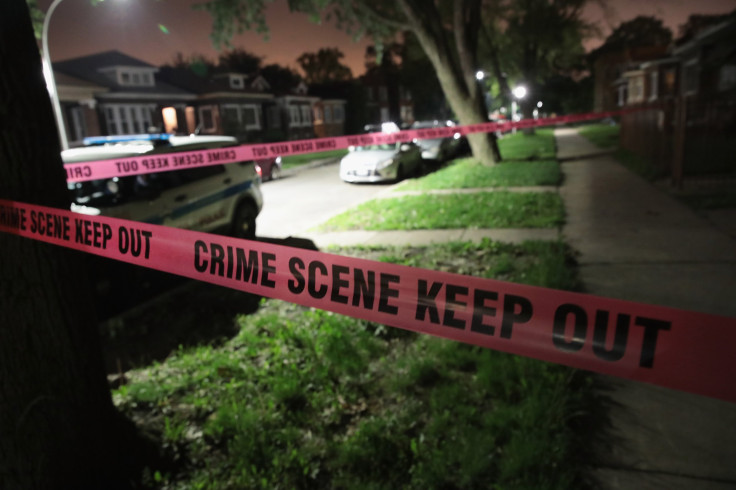 Florida police arrested three members of an Indian family after they found a beaten woman and her child being held hostage inside their residence, reports said Monday.
Hillsborough County Sheriff's Office made the arrest Saturday after it was alleged that an Indian man called his parents from India to Florida to help him beat his wife for being disobedient.
Deputies described the woman, 33-year-old Silky Gaind, as "badly beaten and bruised over her entire body" from alleged beatings by her husband and his parents that they say had "been ongoing for an extended period of time," according to NBC affiliate WPTV-TV.
The Hillsborough County Sheriff's office told New York Daily News that Gaind called her parents in India on Saturday to inform them about the abuse, after which they informed the police in Florida.
Hillsborough County deputies said that the woman was being held at her husband's residence against her will and the couple's one-year-old child was present too.
Deputies said they arrived around 6:30 a.m. EDT on Saturday at 9601 Greenbank Drive, Riverview, Florida, the residence of Gaind and her 33-year-old husband Devbir Kalsi. Deputies told FOX 6 News that they were aware of people being present in the house but no one answered the door even after repeated knocks.
Eventually, Gaind tried to open the door and ask for help and "screamed for the deputy to save her and her child," the Sheriff's Office said. A deputy then opened the door forcefully and found Devbir blocking his way. He was then confronted by Devbir's father, Jasbir Kalsi, 67, and mother, Bhupinder Kalsi, 61.
Deputies said Gaind was beaten up against her will and was threatened with a kitchen knife on one occasion, according to the arrest report cited by WUSA, a CBS News affiliate.
Deputies said Devbir had asked his parents to help him "counsel and discipline" his wife for being disobedient after which his parents flew to their Riverview home outside Tampa. Police said the abuse had been going on for "an extended period of time."
The arrest report also stated that the in-laws also accidentally hit the couple's one-year-old son at some point during the abuse.
"It really is heartbreaking, there's a brand new baby, but who beats their wife up and has his mother and dad help him? Who does that?" one neighbor, who asked to remain anonymous, told WPTV-TV.
"Awful, nobody should go through that, nobody, I don't care who you are," that neighbor added.
"So brave, and I know she was probably protecting her baby more than she was even herself," Stephanie Payne, a neighbor who lives in the same building as Gaind's told Fox 6 News.
Police said the woman and her child were now safe.
"Poor thing. I don't know what she must have been going through all of this time," Payne said. "I almost wish I could say sorry to her for not knowing what was going on and not being there to help her. I'm just so happy that they're both in a safe place now."
© Copyright IBTimes 2023. All rights reserved.