Manuel Gonzalez, California Man Hailed Hero For Stopping Stabbing Attack That Injured 4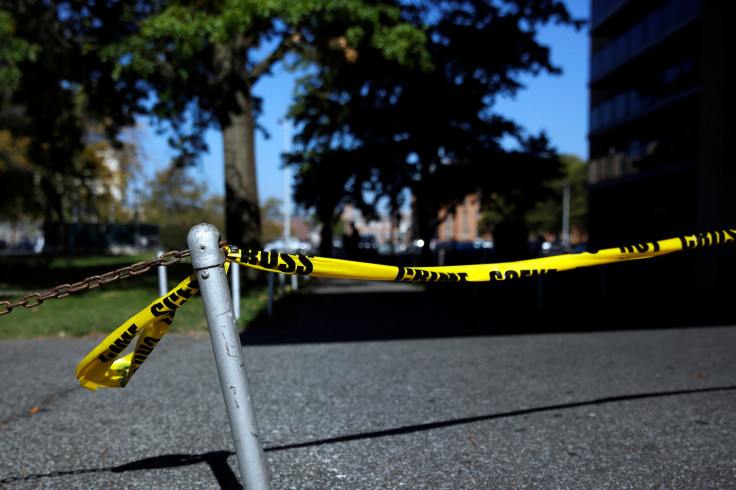 A knife-wielding man critically wounded four people Tuesday after stabbing them in a residence in Anaheim in southern California.
The attacker, identified as 20-year-old Gino Liam Fuentes, was prevented from causing further harm by a neighbour, Manuel Gonzalez, who attacked the suspect with a baseball bat, police authorities said.
According to investigators, the attack was a result of a family dispute. The victims, described as two men, ages 55 and 24, and two women, ages 66 and 48, are being treated at a local hospital.
Fuentes was taken into custody, according to a post on Anaheim Police Department's Twitter account.
The department praised the quick and sensible thinking and immediate action of Gonzalez on social media, stating the attack could have caused more harm. "The neighbor helped stop attack by striking suspect armed with knives with a baseball bat," the department said in a Twitter post that also included a photo of the bat lying on a front lawn.
"Law enforcement does not recommend citizens become involved or intervene in violent encounters, but there is no denying the neighbor likely saved a life today," the department said on their Facebook account as well and commended his prompt actions.
Read: Muslim Hate Crime Ahead Of Ramadan? 2 Killed In Portland Stabbing As Man Hurled Racial Slurs At Muslim Women
Fuentes is said to be the nephew of one of the victims, according to the police, NBC Los Angeles reported. Police said they got several 911 calls around 11 a.m. EDT. Gonzalez told police he was busy with some work outside his house, when he saw one of the female victim bleeding outside the house across the street. "I saw her shirt full of blood and her gushing out blood from her neck," Gonzalez said.
Gonzalez said he saw the suspect carrying a knife and struggling with another bloodied victim. Gonzalez said he did not wait and took a crowbar and bat and went to the scene to help.

"He already had stabbed four people, so I said, 'These people's life is in danger as well as mine and everybody that's around here,'" Gonzalez said.
"I raised the bat up — he knew I was going to take swings — so, the first thing I looked at was where was this guy holding this knife at," Gonzalez told KTLA.
"He had it in his hands so the first thing I swung was for his hands and knocked that knife out of his hands," Gonzalez said
According to the authorities, Gonzalez struck the suspect four to five times on his ribs after which he dropped the knife and ran into the house, Fox 11 News reported. However, Fuentes got a larger knife when he came out of the house and Gonzalez chased him.
Read: Who Is Chastinea Reeves? Indiana Teen, Who Was Focus Of Amber Alert, Charged In Mother's Stabbing Death

"I chased him with the crowbar and I hit him one more time in the back," Gonzalez said.
Police said the reason for the attack was not clear. Fuentes has been charged with four counts of attempted murder, one count of elder abuse and his bail has been set at $500,000.
"We encouraged the neighbor to submit his job application to APD!" the department said on its Facebook account, referring to Gonzalez and praising his actions.
© Copyright IBTimes 2023. All rights reserved.