Many Employers Continue to Set Higher Targets for Executive Pay, Survey Says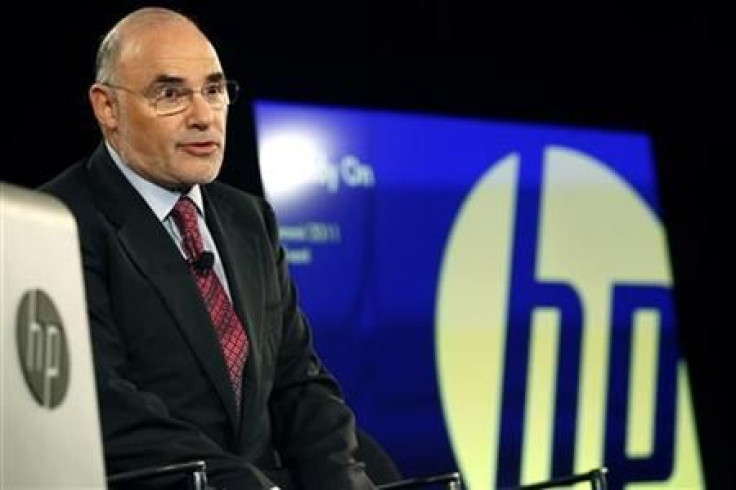 About 42 percent of employers plan to set higher annual performance targets for executives in 2012, according to a survey conducted by compensation consulting firm Pearl Meyer & Partners of 190 organizations, including publicly traded and privately held companies, along with non-profits.
This figure is lower than the approximately 49 percent of participants who set higher targets in 2011, but higher than the 41 percent who set the bar higher in 2010, the study noted.
Both the survey results and our client work point to a recognition by corporate leaders that linking pay to performance is absolutely essential -- and that they're less than satisfied with their current programs in that regard, Jim Heim, managing director of Pearl Meyer said in the report.
Although the number of companies who said they planned to set higher targets decreased, the number is still higher than normal, Heim said in a follow-up interview with the International Business Times. Before the recession, Heim said roughly one-third of employers would raise performance targets, while up to another one-third of employers would actually lower targets.
These latest benchmark increases from employers come as investors are beginning to express their disapproval of executive compensation.
Shareholders at eight companies listed on the Standard & Poor's 500 index voted against executive compensation in 2011, according to corporate governance firm GMI. The eight companies, listed in order of shareholder approval, are: Hewlett-Packard (48.25 percent), Freeport-McMoRan Copper & Gold (45.56 percent), Jacobs Engineering (44.82 percent), Masco Corporation (44.61 percent), Nabors Industries (42.50 percent), Janus Capital Group (40.12 percent), Constellation Energy Group (40.12 percent) and Stanley Black & Decker (37.95 percent).
A provision of the Dodd-Frank Wall Street Reform and Consumer Protection Act, which was signed into law last year, required public companies to hold advisory shareholder votes, known as say-for-pay on executive compensation at least every three years. However many companies plan to hold the votes annually. The votes are generally broad in scope and are always non-binding.
Most say on pay proposals are approved with little opposition -- the average vote contains the approval of 91.2 percent of shareholders, according to Institutional Shareholder Services. But just because say-for-pay votes are generally approved doesn't necessarily mean that most shareholders approve of executive compensation, as certain shareholders may hold a disproportionate amount of votes. For example, hedge funds and mutual funds, which often own a lot of voting shares in companies, tend to side with management.
Furthermore, some public companies are heavily owned by the founder and/or his or her family, thus skewing the votes in favor of the company's proposed executive pay. For example, say-for-pay packages at News Corp. passed at its annual shareholder meeting in October. Yet if CEO Rupert Murdoch, who owns approximately 40 percent of voting shares, were excluded from the vote, the say-for-pay provision for the company would have failed handily.
Changes have occurred at one of the eight companies following the vote. GMI pointed out that Jacobs Engineering changed its stock incentive plan to allow executives to receive restricted stock awards, meaning the stock can't be sold for a certain amount of time following the grant date. In addition, the company set up a plan to tie CEO Craig Martin's pay more closely to shareholder returns.
The say-for-pay provisions haven't led to a dramatic shift in executive compensation, said Paul Dorf, the managing director of consulting firm Compensation Resources. However, he told IBTimes that directors have become much more careful in regards to drafting pay packages in order to avoid unnecessary scrutiny regarding the interest payments.
Often, a senior executive will receive a bonus based upon earnings. Executive pay will likely go up since many companies have or will report record earnings in 2011. But shareholder return may not correlate with the record earnings due to a recently volatile stock market, said Doug Friske, the global head of the Executive Compensation department for human resources consulting firm Towers Watson.
This could lead to some tension between shareholders and boards in the future, Friske told IBTimes.
Nevertheless, most executive's at large public companies receive the majority of their pay in the form of equities rather than cash. Since stocks have rebounded from the recession, executive compensation has rebounded from the dip it took in the heart of the downturn. Nevertheless, Dorf said there is a tremendous amount of weariness from shareholders lingering from the recession, and directors ignore shareholder advice at their peril.
Boards are listening, which is something they have been accused of not doing in the past, he said.
© Copyright IBTimes 2023. All rights reserved.